UPDATED Feb 2020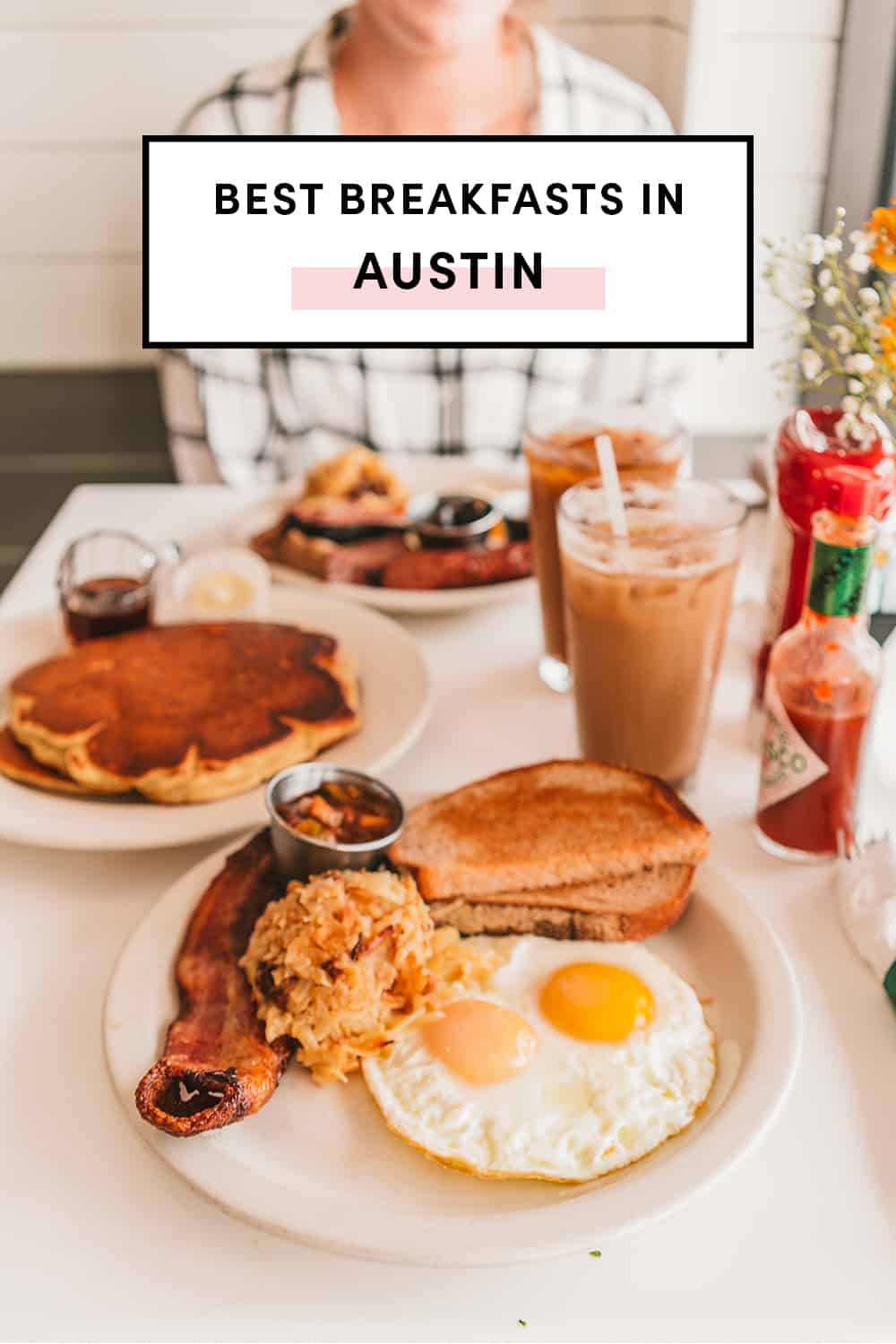 COVID-19: most local Austin restaurants have reduced menus and are only doing takeout. Please call ahead to double-check.
Rise and shine, here are the 23 best breakfasts in Austin that are worth waking up for. Breakfast is the most important meal of the day.
SEE ALSO: 24 Spots With The Best Brunch In Austin, Updated 2020
[vessel-campaign id="135″]
Custom interactive map developed by Vessel
---
North Austin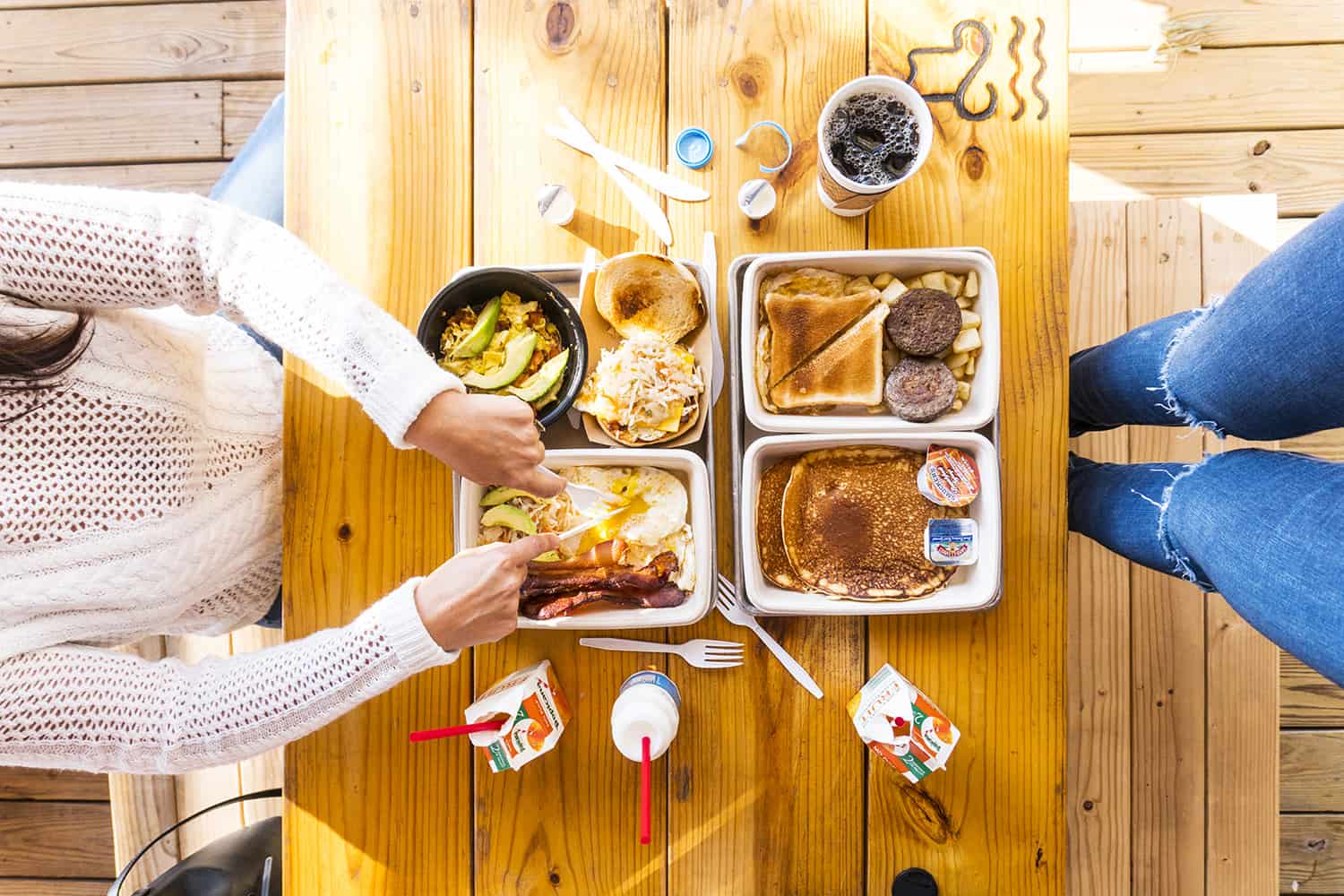 HAT CREEK COMPANY
Don't have time for breakfast? Hat Creek Burger Company serves a hearty breakfast that's fast and healthy. Breakfast platters and tacos are made with organic Vital Farm eggs, fresh avocado, and their housemade sauerkraut.
*Multiple locations, hatcreekburgers.com
TACODELI
Tacodeli has the most famous breakfast tacos in Austin and they're heavenly. You can find them almost everywhere in Austin but go into Tacodeli for the authentic experience.
*Multiple locations, tacodeli.com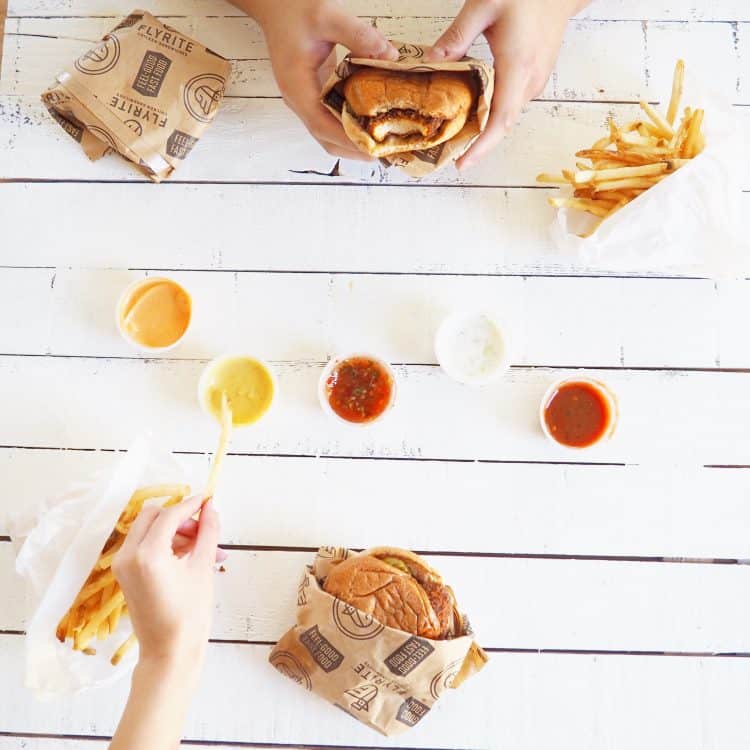 FLYRITE CHICKEN
Winner, winner, chicken dinner! Err.. breakfast! Flyrite Chicken opens at 10am every day serving up chicken sandwiches, wraps, strips, and salads with all-natural chicken raised without antibiotics.
2129 E 7th St, flyritechicken.com
---
Central Austin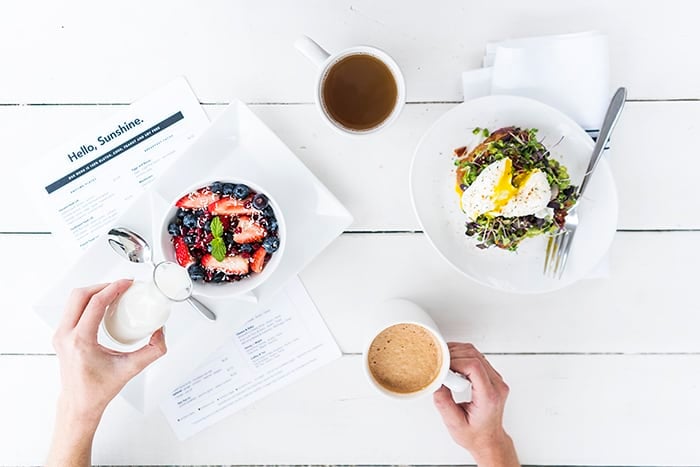 PICNIK
If you're looking for a healthy breakfast that is gluten-free and paleo, Picnik is the Austin restaurant that has it all.
What to order: harvest hash, avocado toast, breakfast tacos, superfood muesli, bone broth, and mocha latte
4801 Burnet Rd, picnikaustin.com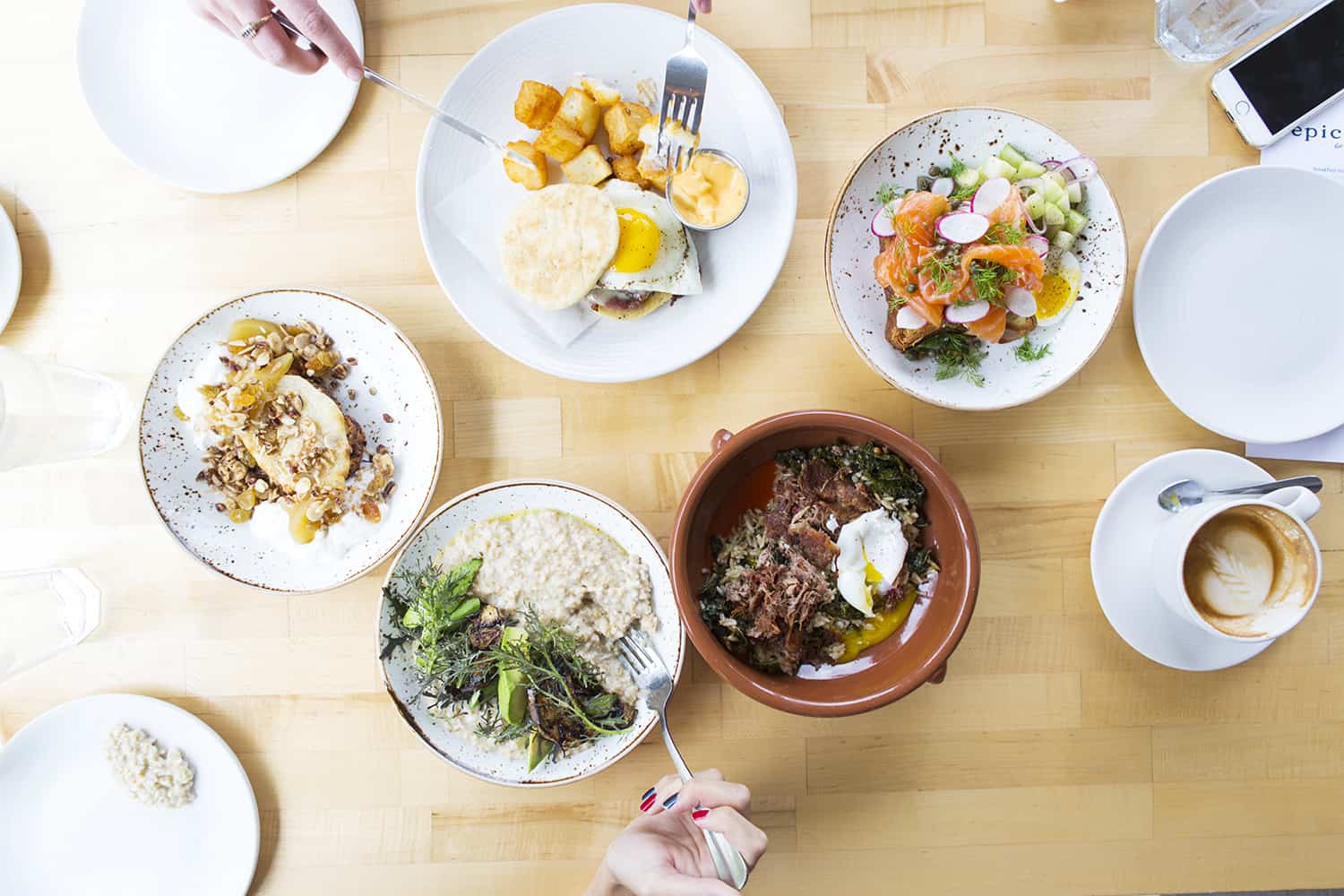 EPICERIE
Now here's a delicious reason to get out of bed. Épicerie's breakfast menu includes both savory and sweet items, along with a strong focus on the new coffee program — perfect for those who need that extra push to wake up in the morning. This is one of my favorite breakfast spots in Austin.
Try the poached eggs to buttermilk pancakes or the shrimp and grits. You can dine in the airy, cheerful dining room, or take it to-go, as all menu items are designed for on-the-run convenience.
2307 Hancock Dr, epicerieaustin.com
SEE ALSO: Salmon Toast & Savory Oats For Breakfast At Épicerie Café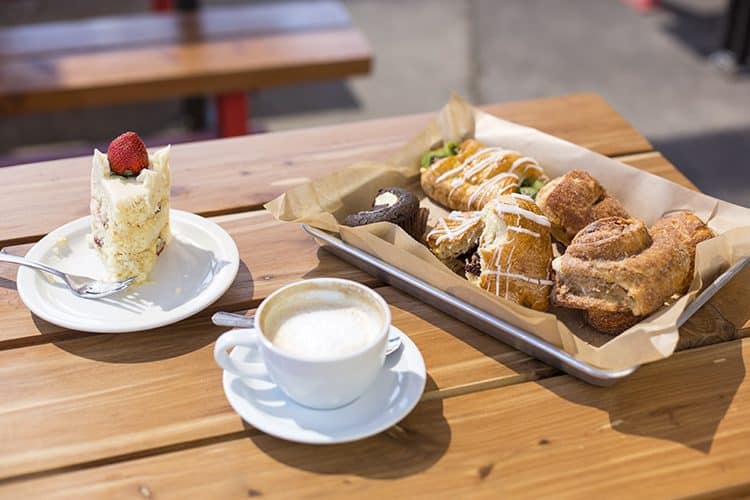 UPPER CRUST BAKERY
Upper Crust has been open in Austin for over 28 years making pastries, bread, cakes, pies, and other desserts from scratch.
4508 Burnet Rd, uppercrustbakery.com
TEXAS FRENCH BREAD
This bakery and bistro at 29th and Rio Grande St. since 1981 has made freshly-baked artisan bread, pastries, and desserts from scratch. All items are crafted with the finest ingredients. All baked goods are made with 100% organic grains.
2900 Rio Grande St
THE OMELETTRY
To be honest, I've never been to The Omelettry but people come for the omelettes :).
4631 Airport Blvd #131a
---
East Austin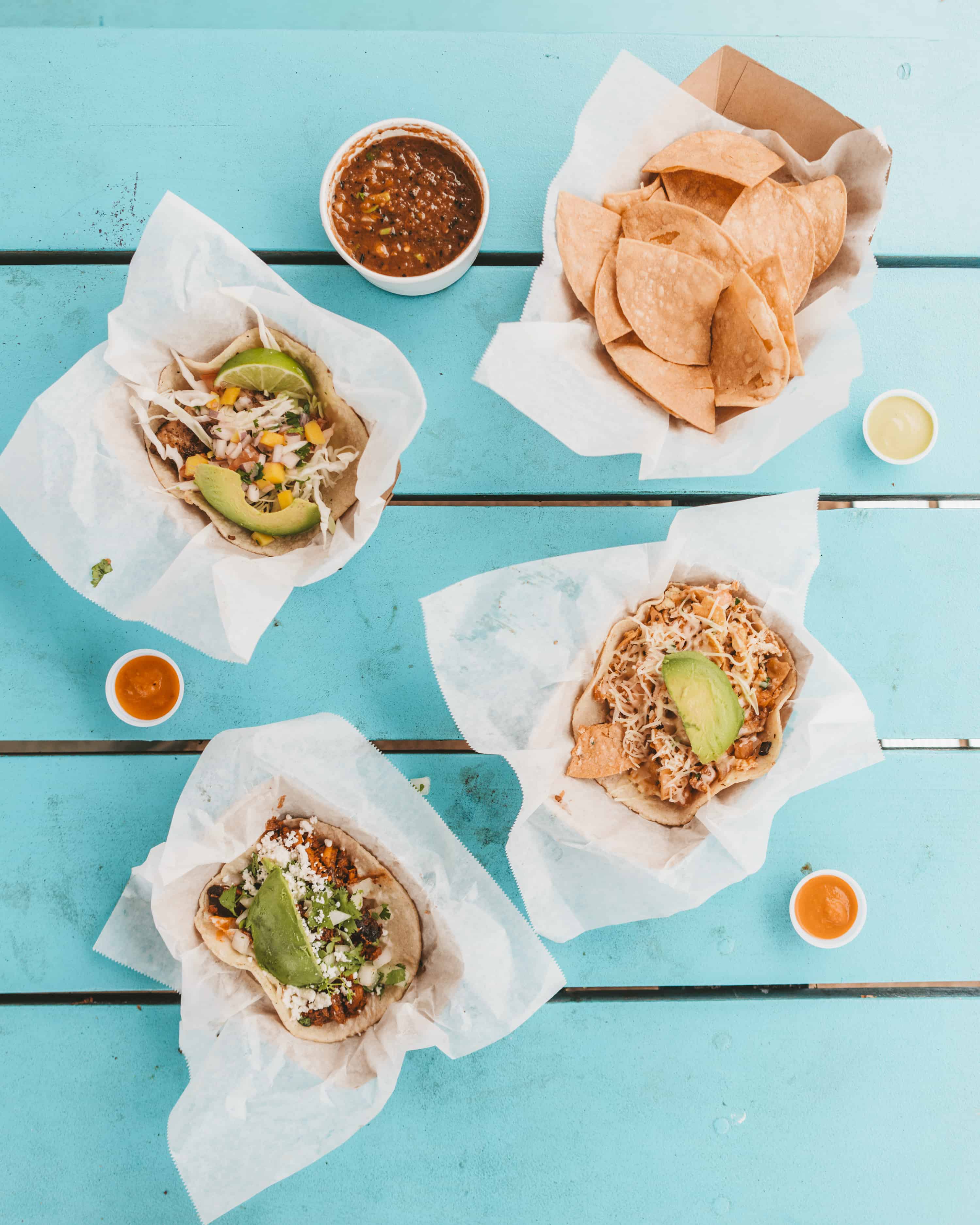 Veracruz
I love Veracruz – for its breakfast migas tacos, fajita tacos, and fresh aqua frescas. Everything is made with all-natural ingredients!
Multiple locations in Austin, veracruzallnatural.com
SEE ALSO: 12 Best Breakfast Tacos In Austin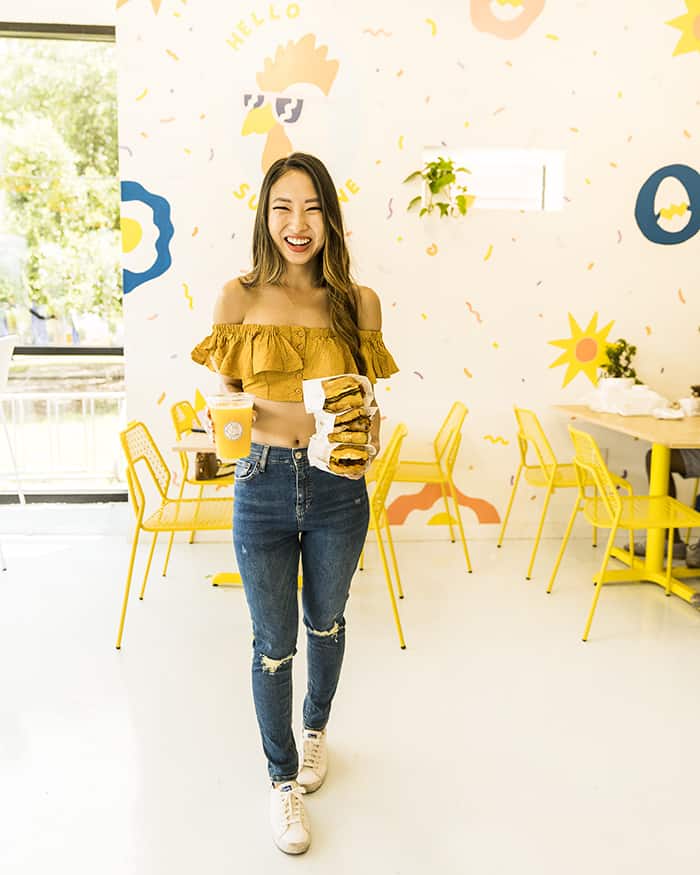 Bird Bird Biscuit
Biscuit sandwiches now hot & fresh at Bird Bird Biscuit on Manor Rd in East Austin! My favorite is the Queen Beak with fried chicken, cheddar, and bacon-infused chipotle mayo. Open from 7am – 2pm every day except closed on Mondays.
2701 Manor Rd, birdbirdbiscuit.com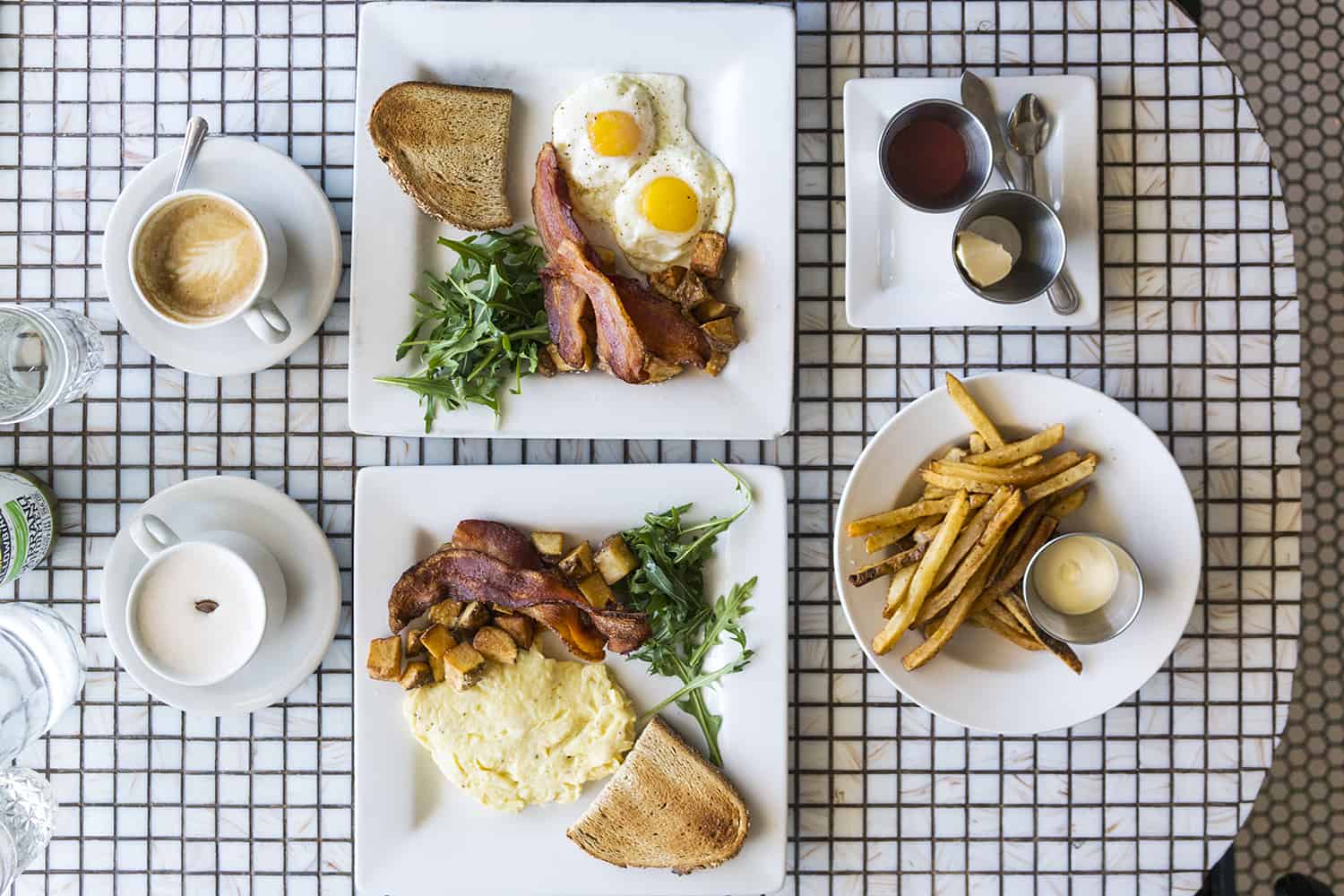 HILLSIDE FARMACY
Start your day with Hillside Farmacy's big brekkie with 2 eggs, bacon, homefries, and toast. Or the eggs in a bowl with 2 poached farm eggs, mozzarella curd, sautéed kale, grape tomatoes & zucchini, and focaccia croutons.
1209 E 11th St, hillsidefarmacy.com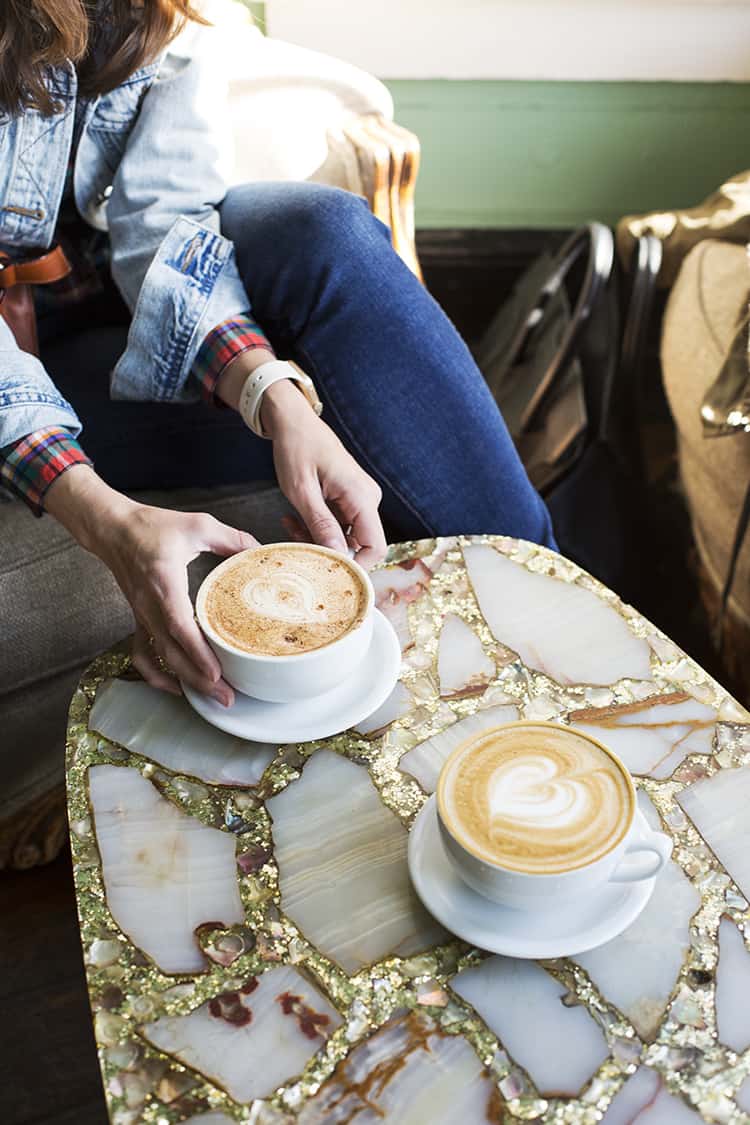 CENOTE
I love this East Austin neighborhood cafe in a circa-1887 house that serves fresh coffee, farm-fresh eats, local pastries, tacos and burritos.
1010 E Cesar Chavez St, cenoteaustin.com
CISCO'S RESTAURANT BAKERY
Cisco's has been an iconic part of Austin's history since 1948 – they're known for their huevos rancheros.
1511 E 6th St,
DAI DUE
The Dai Due breakfast with kimchi & fried egg is unbelievably incredible. Plus, breakfast is offered to 3pm for those of you who sleep me, like me.
2406 Manor Rd, daidue.com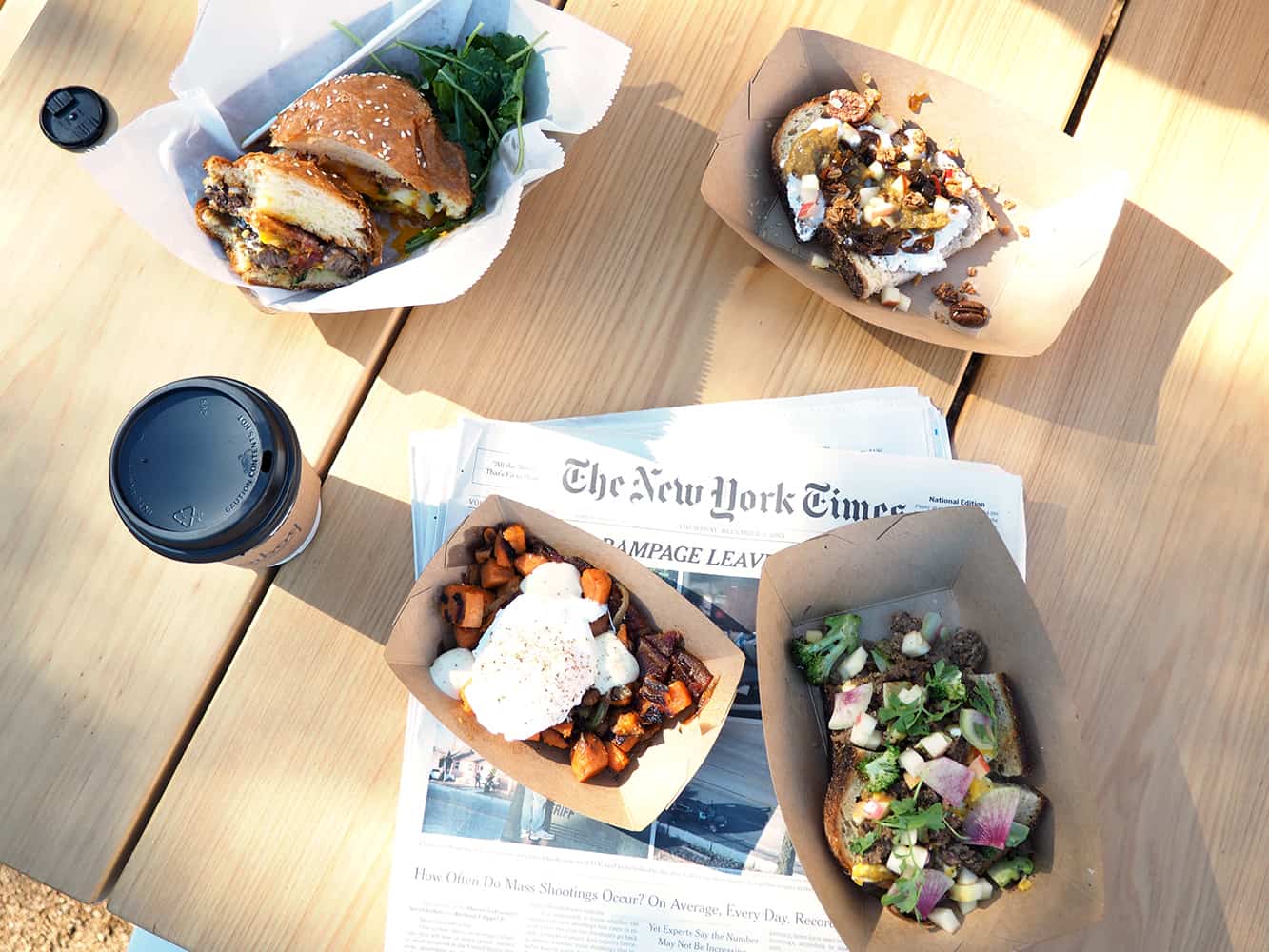 PAPERBOY
Swing by for a hot breakfast with fresh coffee and the daily newspaper that worth getting out of bed for! My favorite was the steak & eggs sandwich with Wagyu hanger steak, sunny up egg, chimichurri mayo on a brioche bun!
1112 E 12th St, paperboyaustin.com
SEE ALSO: Paperboy Serves Up The Best Breakfast In Austin
JUAN IN A MILLION
Juan In A Million's Don Juan El Taco Grande is the best breakfast deal in town – a secret combination of potato, egg, bacon, and cheese in a deliciously hot tortilla for only $6.25.
2300 E Cesar Chavez St,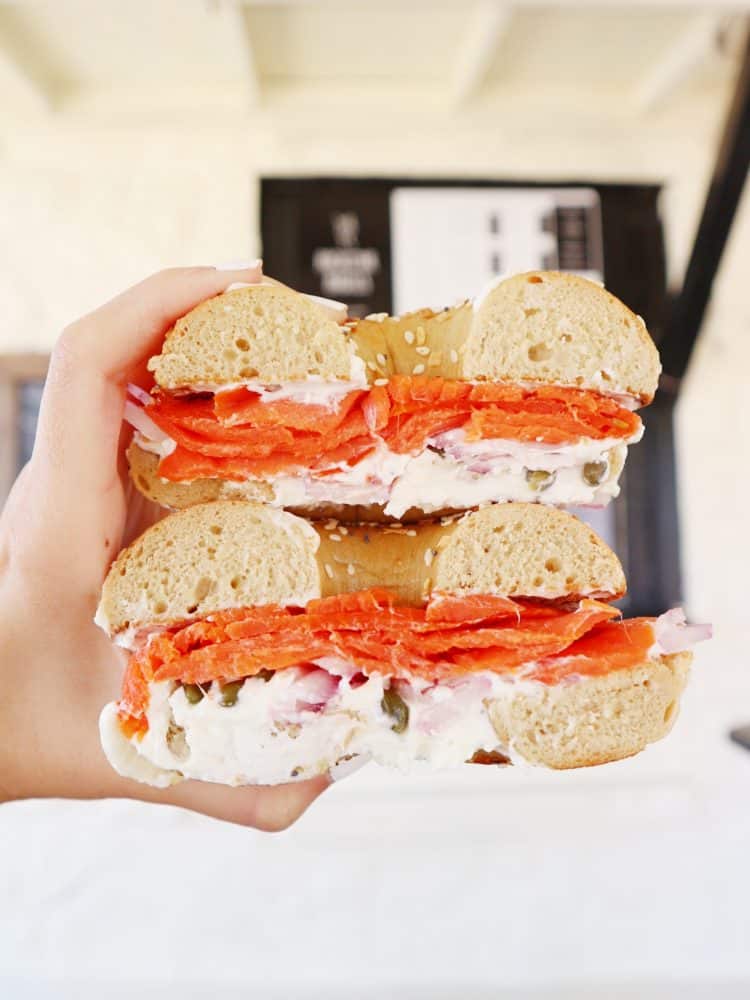 ROCKSTAR BAGELS
Lox, onions, capers, cream cheese, and a homemade bagel. BOOM.
1900 Rosewood Ave, rockstarbagels.com
Counter Cafe
Counter Cafe is known for its farm-to-table cuisine like the breakfast tacos with organic eggs, southern poached eggs with stone ground artisan cheese grits, crab cake benedict, and bottomless local coffee.
1914 E 6th St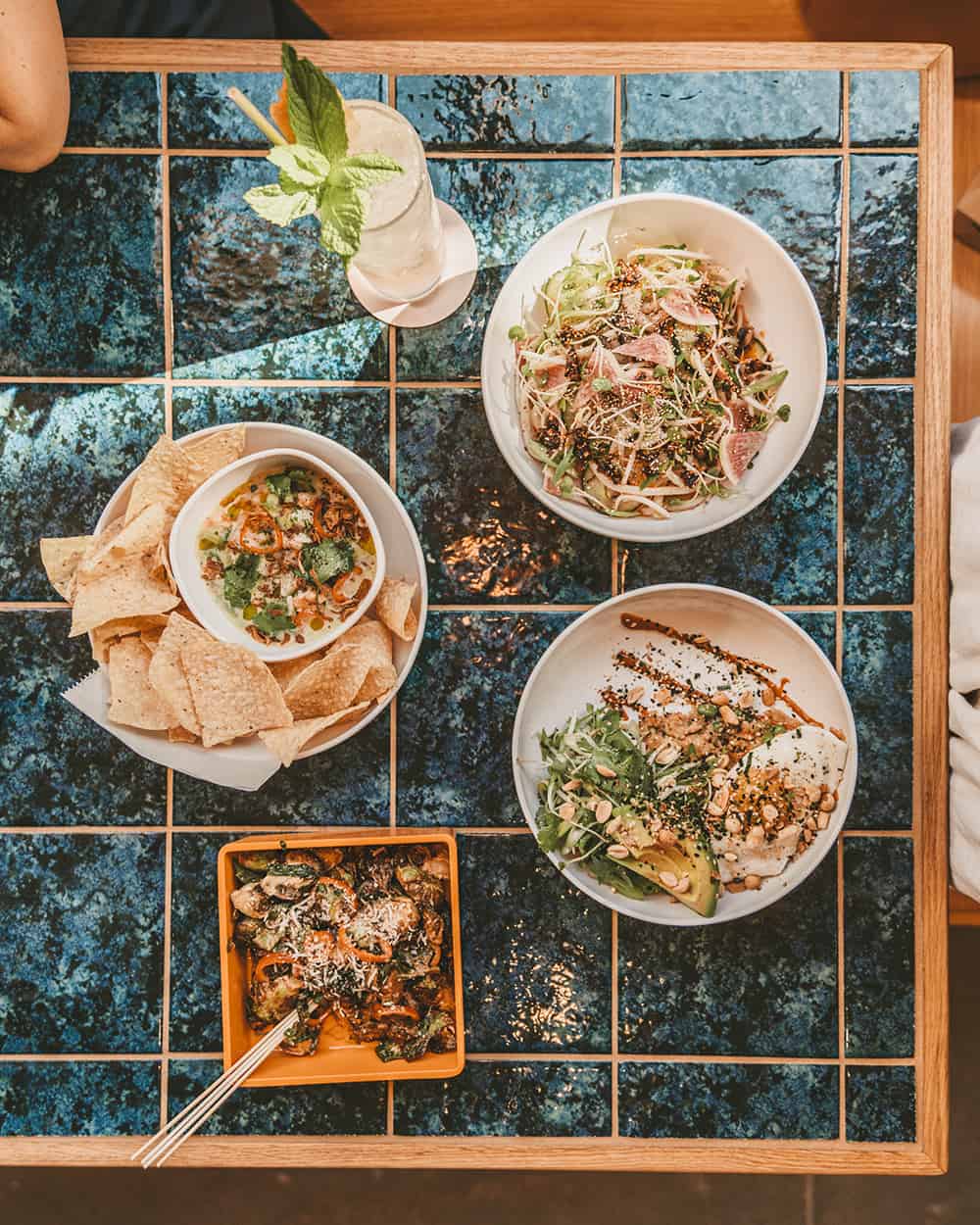 Sixth and Waller
East Austin Hotel just opened in East Austin with an all-day cafe that serves breakfast starting at 7am.
1108 E 6th St, Austin, TX, eastaustinhotel.com/the-restaurant/
Joe's Bakery & Coffee Shop
Joe's Bakery is a family-run East Side staple that serves Tex-Mex/Mexican diner food since 1962.
2305 E 7th St
---
Downtown Austin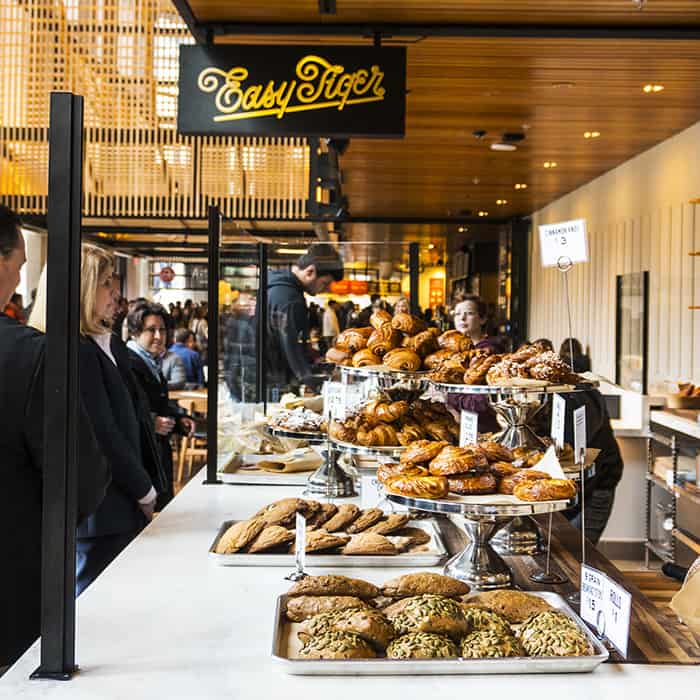 Fareground
For those of you that work downtown, you finally have a ton of breakfast options at the newly opened food hall, Fareground. Henbit, Dai Due Taqueria, and Contigo are open for breakfast.
What to order: Matcha lavender latte, ham & cheese kolache, and breakfast bowl at Henbit.
111 Congress Ave, faregroundaustin.com
High Note
High Note just opened next to the Zach Scott theatre by the owners of Kerbey Lane and I was so impressed by their new healthy concept! The food is healthy but really good. Breakfast options include granola bowls, sweet potato migas, or the High Note Combo with soft scrambled eggs, bacon, sausage, fruit, choice of waffles or French toast.
High Note opens at 9am during the week and 8am on the weekends.
300 South Lamar Blvd Suite A, highnoteatx.com
24 DINER
Yes, you can have chocolate peanut butter pie for breakfast. You can also have fried chicken and waffles at 3AM in the morning at 24 Diner because breakfast is available 24/7.
600 N Lamar Blvd, 24diner.com
---
South Congress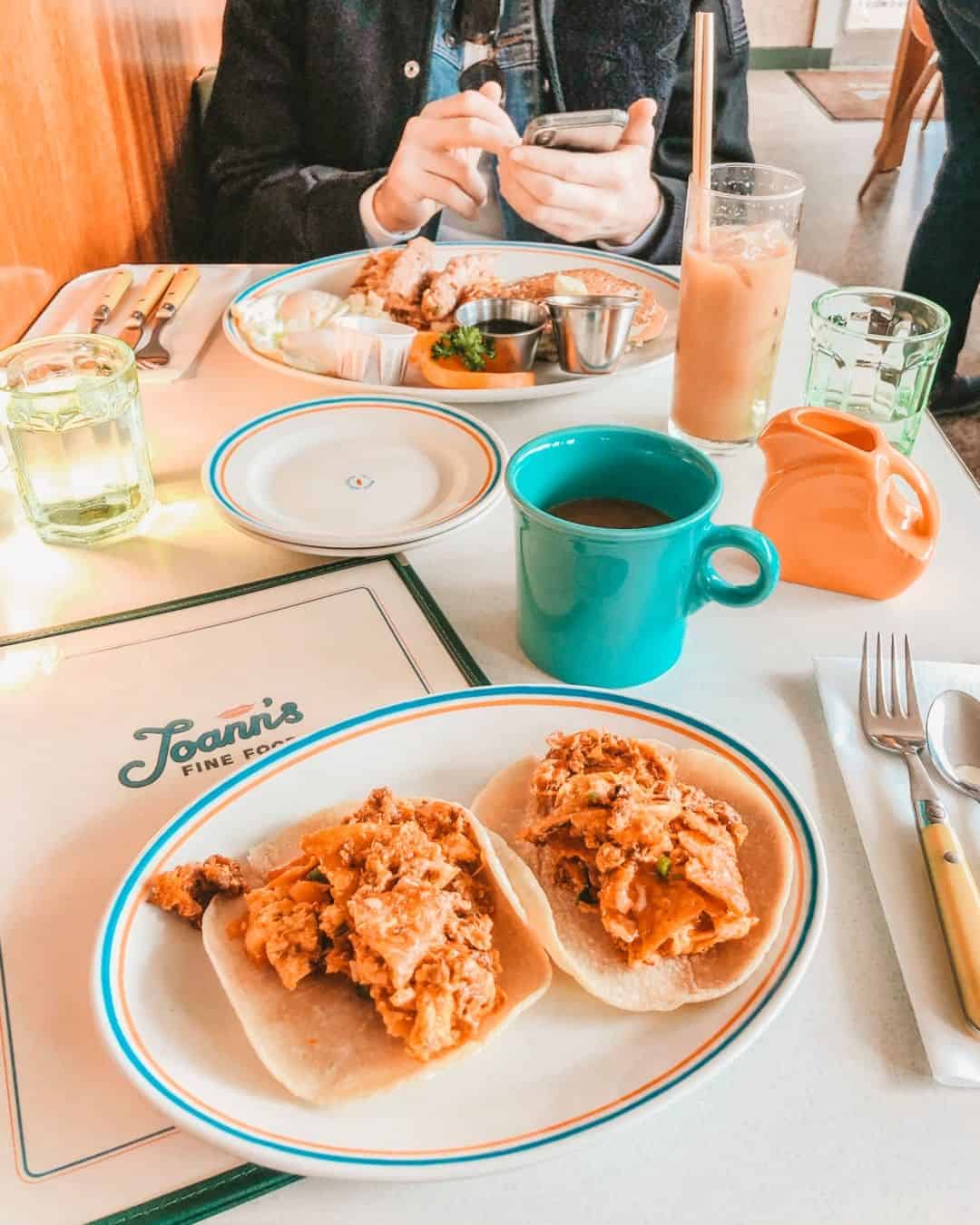 Joann's Fine Foods
The cafe inside Austin Motel is pricey but their migas tacos are soo good.
1224 S Congress Ave, joannsaustin.com
Magnolia Cafe
Of all the breakfast spots in Austin, Magnolia Cafe is a classic. Magnolia Cafe did close their Lake Austin Blvd location due to the economic impact of COVID-19 but their South Congress location is still open! Come here for the Tex-Mex menu, and take a picture at the Love From Austin mural, and go shopping at local Austin shop Prima Dora afterward.
1920 S Congress Ave
---
South Austin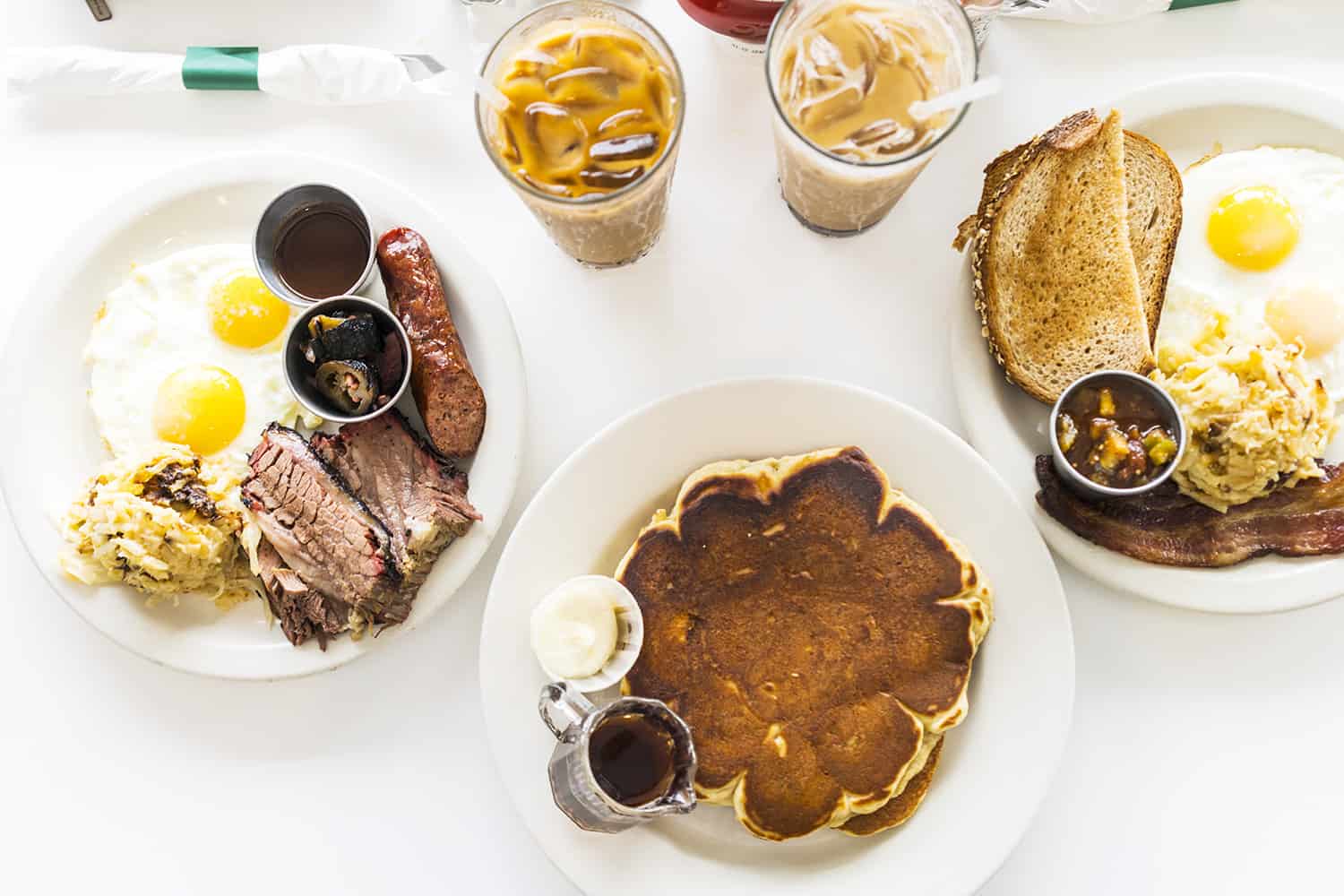 PHOEBE'S DINER
Newly opened in South Austin, Phoebe's Diner is serving up flapjacks, breakfast platters with thick-cut bacon and brisket, and Cafe du Monde coffee.
533 Oltorf St, phoebesdiner.com
SEE ALSO: 10 Spots For The Best BBQ In Austin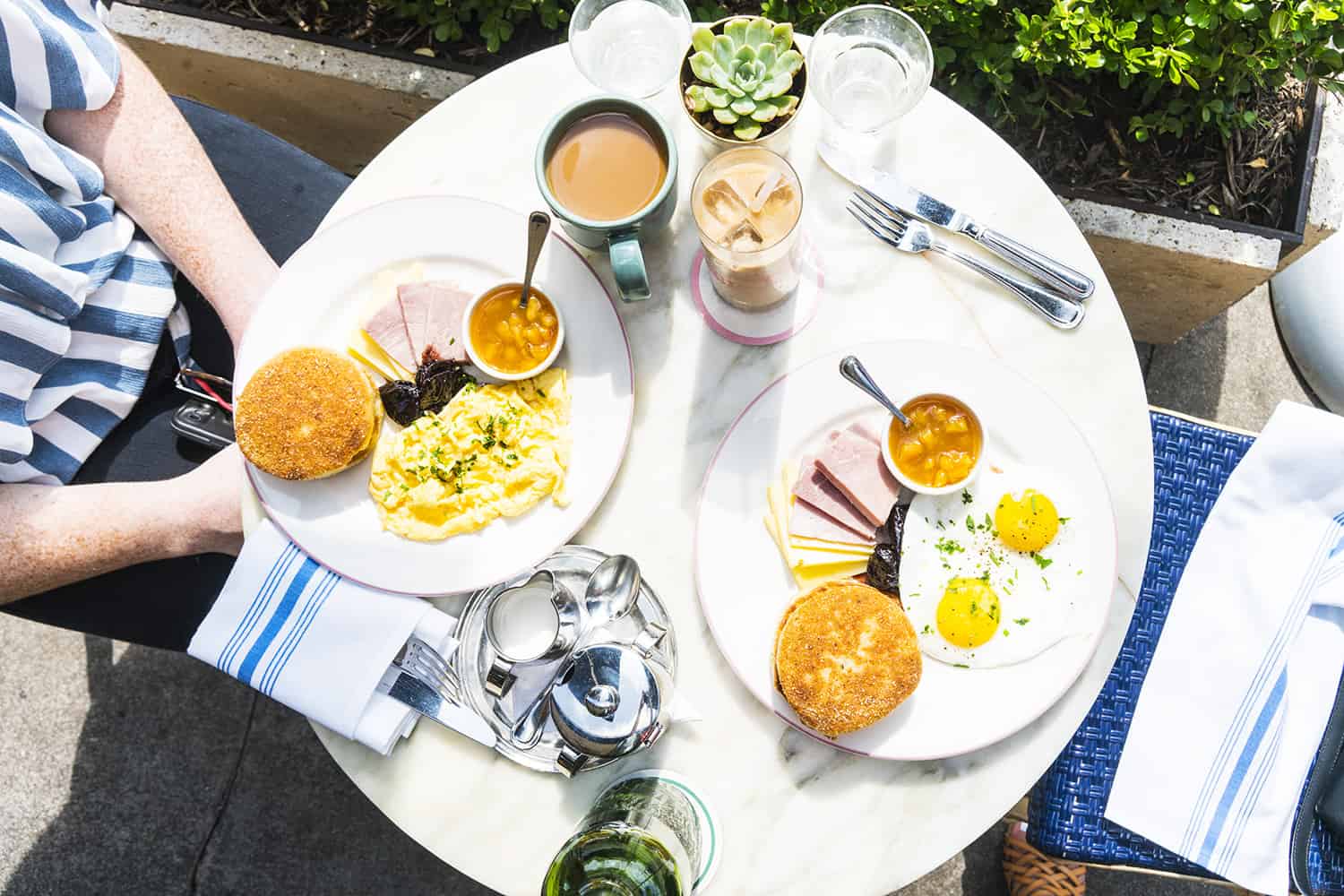 JUNE'S
Rise and shine at June's on South Congress with the Café Breakfast – eggs, sliced ham & gruyère, housemade jam, and buttered English muffin.
1722 S Congress Ave, junesallday.com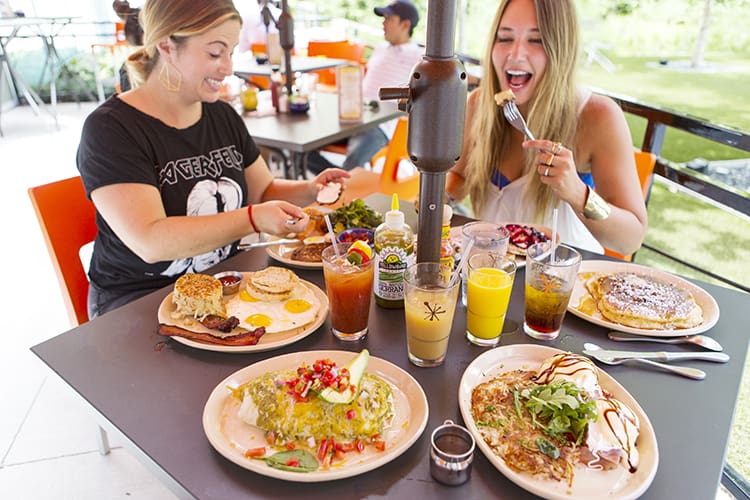 SNOOZE
The Snooze classic with sunny side up eggs, chorizo, English muffin, and crispy hash browns with Cholula hot sauce is my go-to every time. Make sure to ask for crispy hash browns.
What to order: Snooze classic and a side of pancakes.
3800 N Lamar Blvd #120 & 1700 S Lamar Blvd #301, snoozeeatery.com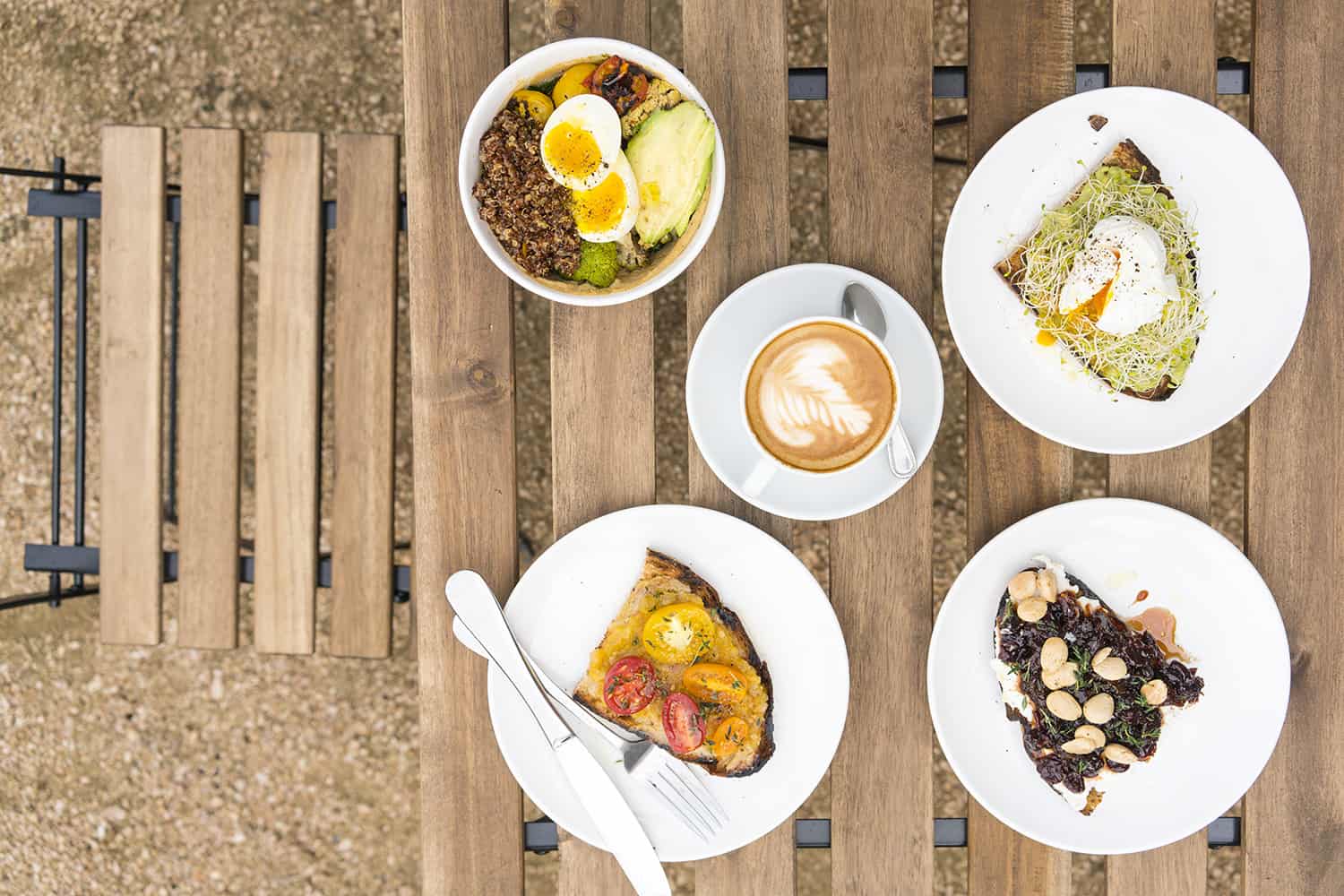 PATIKA
You can not only get coffee at Patika but also breakfast. Choose from avocado toast with soft-boiled egg, fried egg & bacon toast, breakfast sandwiches, and daily quiche.
2159 S Lamar Blvd, patikacoffee.com
ELIZABETH ST CAFE
There's a reason why everyone loves Elizabeth St Cafe.
1501 S 1st St, elizabethstreetcafe.com
BOULDIN CREEK CAFE
Looking for vegan options for breakfast? Check out Bouldin Creek Cafe – eggs Benedict that features tofu bacon and vegan hollandaise sauce and they also have raw options.
1900 S 1st St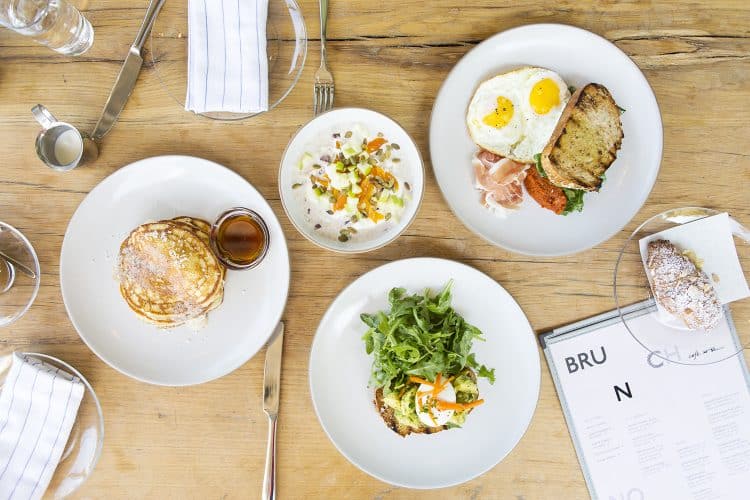 CAFE NO SE
If you're looking for a healthier breakfast option, try the red quinoa porridge at Cafe No Se at the South Congress Hotel. My fav is the ricotta hotcakes with maple syrup.
1603 S Congress Ave, cafenoseaustin.com
SEE ALSO: Weekend Brunch At Café No Sé
JOSEPHINE HOUSE
Josephine House is always on point and my go-t0 is the avocado toast with a fried egg, hot sauce & lime zest on sourdough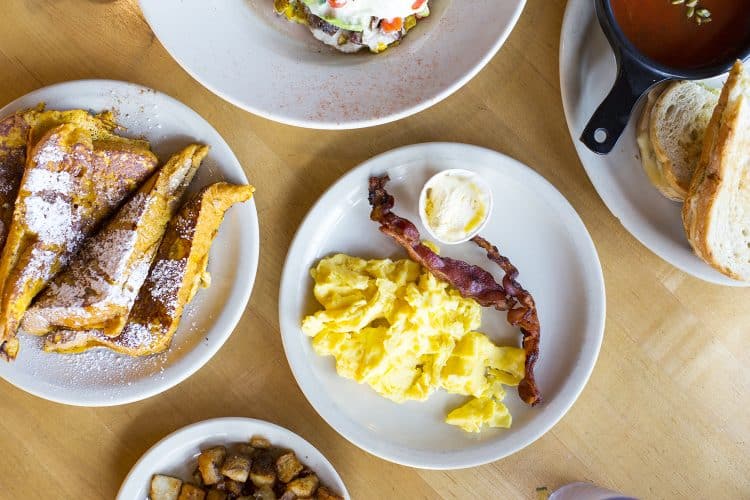 KERBEY LANE
You can't have a breakfast list without including Kerbey Lane. Breakfast served all day long because it's open 24/7. I spent way too many late nights here in college.
You can get a big stack of blueberry pancakes with a side of queso.
*Multiple locations, kerbeylanecafe.com
SEE ALSO: 14 Best Hiking Trails In Austin TX
---
This guide is part of the Austin Food Blogger Alliance's 2020 City Guide. Check out more of the best eats in Austin, curated by Austin food bloggers, on the full list of guides.