National Taco Day is coming up on October 4th so here's your ultimate list of the best tacos in Austin!
I love tacos so much that I even launched my own taco boobie tee and 25% of proceeds are donated to Austin Pets Alive!
SEE ALSO: Best Coffee Shops In Austin, Sorted By Neighborhood
For the full list of best tacos in Austin, check out my new pocket-sized guidebook, Koko's Guide To Austin, on Amazon Prime!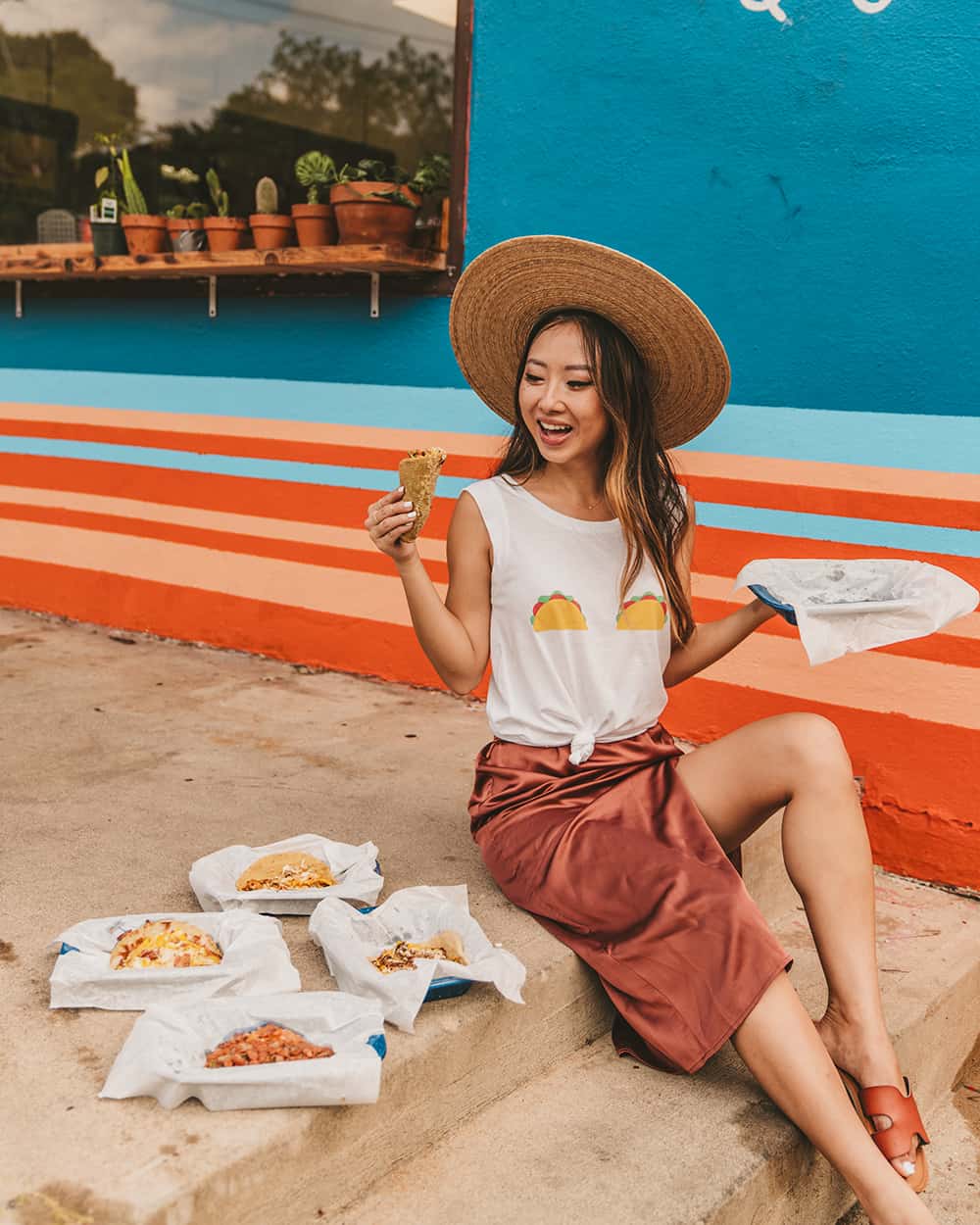 Shop Koko taco boobie tee
Vaquero Taquero
Vaquero Taquero serves both street-style tacos for breakfast, lunch, and dinner. They specialize in taco al pastor and you can see them carving flame-seared pork off their trompo as you wait. The tacos here remind me of the ones I had in Mexico City! I highly recommend getting the quesadilla – it comes with pan-seared Oaxacan cheese.
WHAT TO ORDER: Quesadilla al Pastor and Quesadilla de Carne Asada
4301 Duval St, vaquerotaquero.com
Trill Taqueria
Typically vegetarian tacos suck but at Trill Taqueria, they're spectacular. The corn tortillas are grounded by hand and freshly pressed before cooked on the grill and filled with delicious vegetable toppings and topped with a pecan mole. The vegetarian tacos change weekly depending on what Chef Nick Belloni buys from the local farms. The tempura fried fava bean leaves with pecan mole tacos and shitake mushrooms tacos were so good!
WHAT TO ORDER: any of the vegetarian tacos
3307 Oak Springs Dr, Austin, TX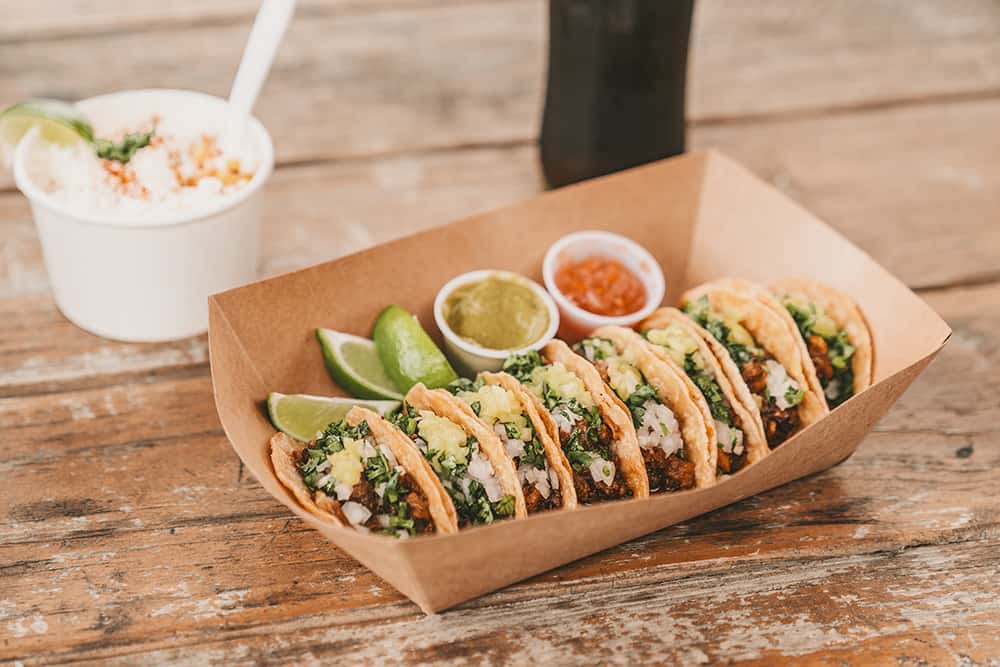 Discada Tacos
Discada only serves mini tacos with salsa and lime but they're so flavorful! Discada is a cowboy-wok cooking method from Northern Mexico.
WHAT TO ORDER: 8 tacos for $11.00
1319 Rosewood Ave, discadatx.com
wearing Shop Koko queso tee
TACODELI
And of course, Tacodeli is known for their breakfast tacos but I love their lunch tacos with a side of queso.
WHAT TO ORDER: Mexico City sirloin, el conquistador, and/or any of their daily specials.
Multiple locations in Austin
FRESA'S
One of my favorite tacos in Austin is the chimichurri skirt steak tacos at Fresa's that comes with roasted onions, rice, and beans.
WHAT TO ORDER: Achiote & citrus chicken and chimichurri skirt steak tacos, queso, Mexican street corn, and frozen prickly pear margaritas.
1703 S 1st St, fresaschicken.com
VERACRUZ ALL NATURAL
Everyone loves the tacos at Veracruz and that's because they're SO good. Hands down, the migas taco is the best in the city.
WHAT TO ORDER: migas tacos
1704 E Cesar Chavez St, veracruzallnatural.com
The Smokin' Rose Taco Joint
The tacos at Smokin' Rose Taco trailer are huge so I recommend starting out with one of two. The homemade flour tortillas are by made by hand with lard so they're delicious. I loved the mexicorn dogs – beef franks wrapped in homemade corn tortillas and then deep-fried and served with mustard and queso!
WHAT TO ORDER: carne tacos and mexicorn dogs.
1308 E 6th St, smokinrose.com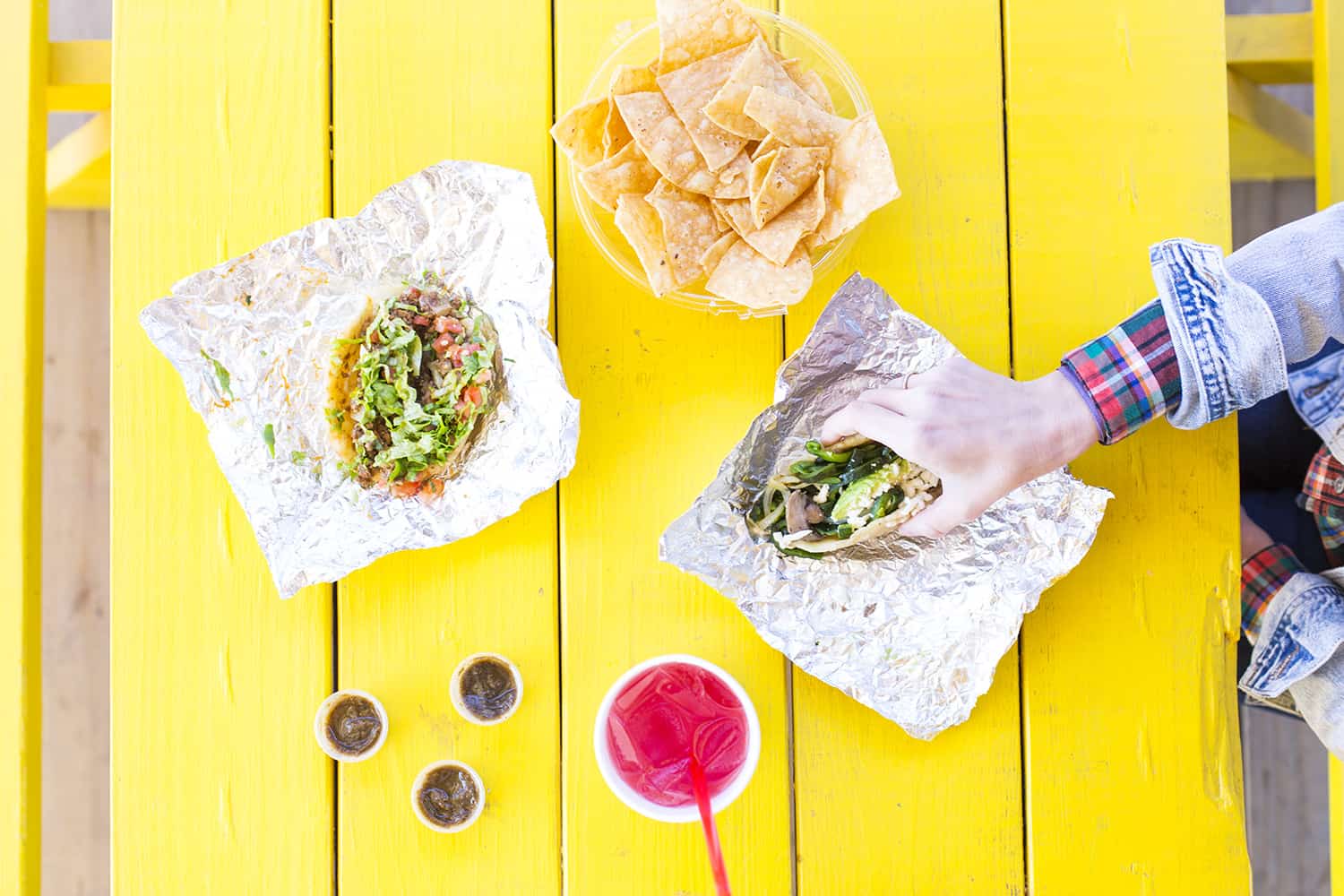 EL CHILITO
El Chilito is the only place in Austin that makes puffy tacos and they're my go-to spot during the week for a quick lunch or dinner. You can get any of the tacos as a puffy taco but my favorite is the classic beef puffy taco.
WHAT TO ORDER: beef puffy tacos and agua frescas
Multiple locations, elchilito.com
ATX COCINA
ATX Cocina serves upscale Mexican food and it's really good and the restaurant is all gluten-free!
WHAT TO ORDER: patos tacos (duck carnitas, citrus mojo, cilantro salad)
110 San Antonio St Suite 170, atxcocina.com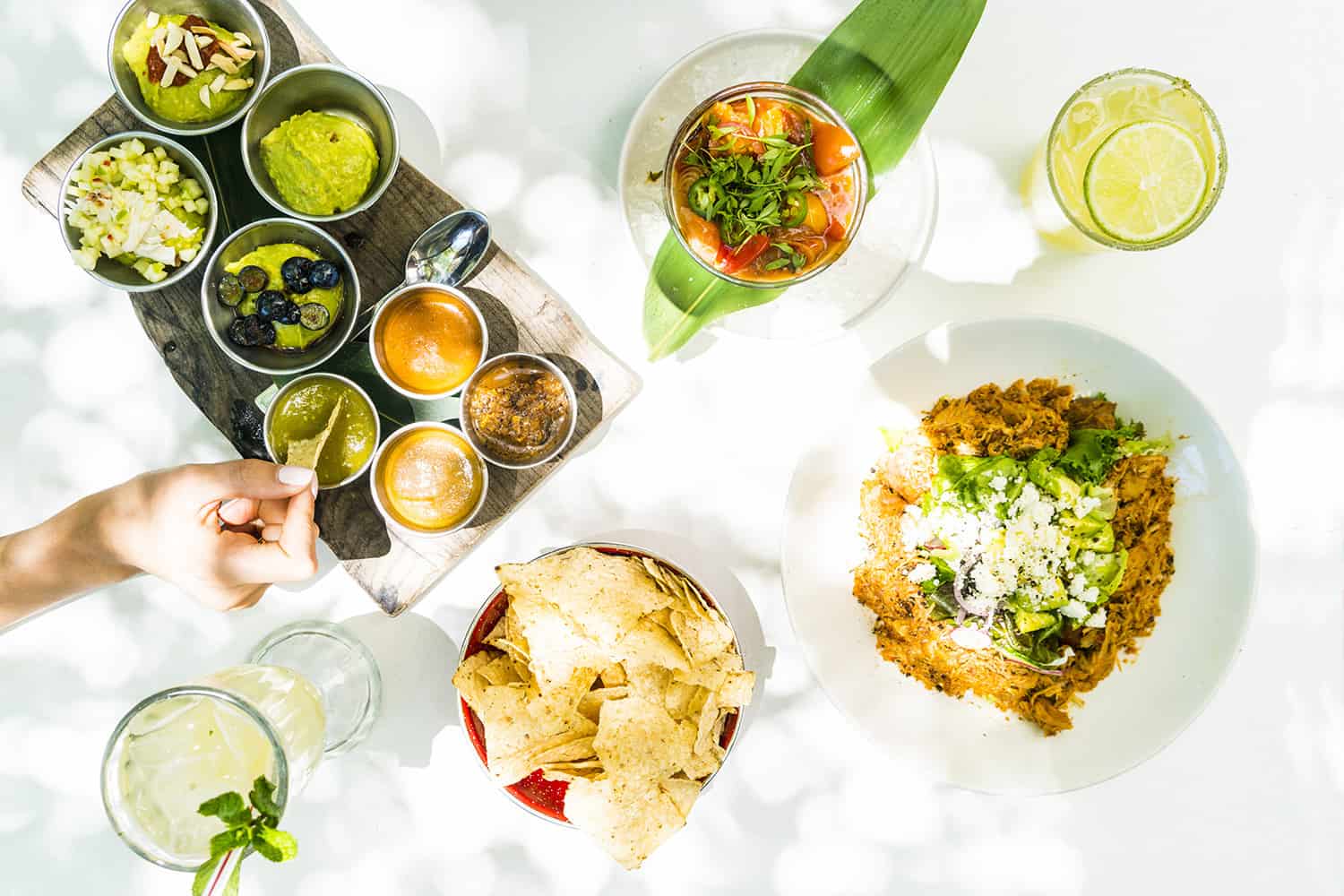 LA CONDESA
La Condesa is one of my favorite restaurants in Austin because I love their salsa and guacamole tasting, the tacos, and the classic margarita.
WHAT TO ORDER: barbacoa en mole tacos and carnitas tacos
400 W 2nd St A, lacondesa.com
El Primo
Small roadside stand selling breakfast tacos, burritos, and super tortas. Ask for cheese – they pan sear it on the flat top and it gets super crispy.
KOKO TIP: Cash only.
2011 S 1st St
Valentina's Tex Mex BBQ
Tex-Mex meets barbecue and falls in love at Valentina's.
11500 Manchaca Rd, valentinastexmexbbq.com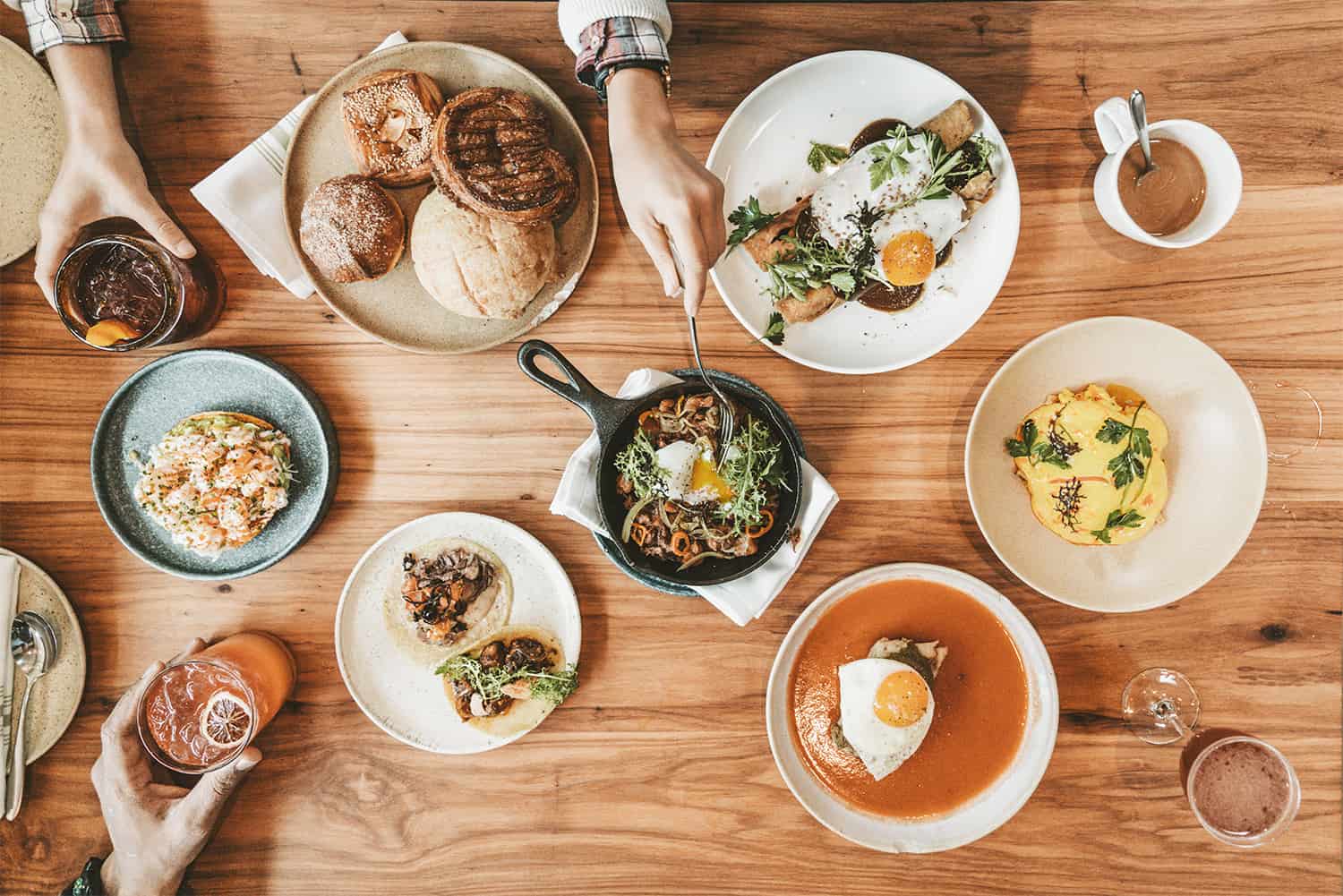 SUERTE
The housemade masa is the star at this Mexican-inspired restaurant.
1800 E 6th St, suerteatx.com
El Tacorrido
Drive-thru Mexican taqueria—order the El Equinox (iced horchata with a shot of espresso) with tacos.
2316 S 1st St, eltacorrido.com
ROSARITO
Mexican Pacific seafood done Baja California style.