Austin is having its "It" moment in the culinary scene with the rise of local chefs and the boom on home brewers and liquor making. Local distilleries in Austin are making their mark in the world with artisanal spirits and specialty drinks one bottle at a time. Here are nine of Austin's local favorites that are making our lives boozier.
9 Best Locally Made Austin Liquors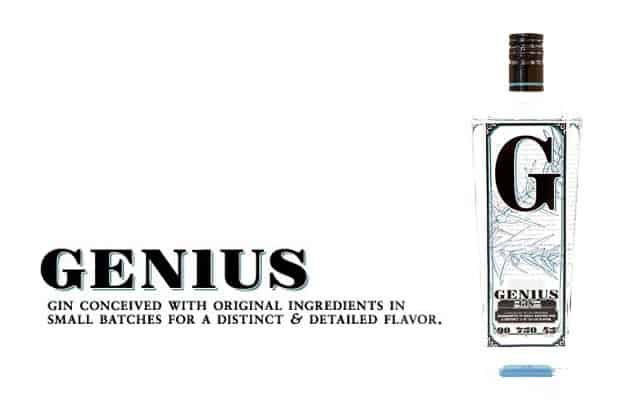 Genius Gin
Genius Gin is constructed entirely from scratch in a South Austin distillery. The diverse and delicious botanicals (including juniper, lime leaves, and lavender) are steeped and infused at different temperatures to impart the best flavors possible. The finished Gin is silky, rich, and incredibly easy to drink. Whether it's a single ice cube or a finely crafted cocktail, Genius Gin is perfectly balanced and a spirit for all occasions. Deep Eddy Vodka
Treaty Oak Rum
Like any small business, it is the people behind the brand that makes Treaty Oak special.
I founded Treaty Oak in 2005 with a focus on making the highest quality spirits at a fair and affordable cost to our customers.  I have since formed a team of people that are extremely talented, dedicated, and focused on delivering those original goals.  We have also made sure that each of our products has a true essence of Texas. Both of our Treaty Oak rums are made with all Texas molasses.  Starlite Vodka boasts a name and design from the iconic Starlite theater in Brenham. Our Waterloo Gins utilize botanicals native to Texas including grapefruit zest, pecans and fresh lavender.

Most importantly, we feel as though the quality of our products represents our state.  We have received numerous awards and national attention over the years, including several gold medals this year for our recently released aged spirit line.  We will continue to strive for a level of quality that we, as Texans, can take pride in. – Daniel Barnes, Founder
Austin Cocktails
Austin Cocktails founders, sisters and Texas-natives, Jill Burns and Kelly Gasink bring craftsmanship and high-quality ingredients to the ready-to-serve alcohol category. The family-owned line of artisanal, low-calorie beverages blends six-times distilled, premium vodka, fresh herbs, all natural fruit juices and organic agave nectar into innovative and balanced drinks that are light, intricate and made up of ingredients sourced from all over the world. Four varieties of meticulously developed Austin Cocktails – the Cucumber Vodka Mojito, Paradise Found, Tea Twister and Vodkarita – can be found in Austin-area stores and other select locations in Texas. Each bottle contains over six cocktails, and each cocktail is less than 100 calories.

Argus Cidery
Argus Cidery is Texas' first American Hard Cider crafted from apples produced by Texan growers. The cider styles are dry and crisp, made with selected wild and traditional yeast trains and oaked to suit. Malus Cuvee, the newest release, is a blend of apples from both the 2011/2012 harvest (pictured above). Aged on New American Oak, the Malus is a fruit forward apple table wine inspired by some of our favorite new world whites and German Apfelwiens.
Austin Eastciders
Austin Eastciders Gold Top cider is unlike many other ciders. Most American ciders are made with eating apples, Gold Top is made the way cider was before Prohibition with bittersweet cider apples  The bittersweet apples make for a drier, smoother taste — perfect for a summer barbecue, the lake or happy hour drinks. Gold Top is wild fermented for a complex character, this traditional-style cider is refreshingly dry and deliciously tangy.
Austin Eastciders makes true craft ciders in Austin, Texas. Look out for Gold Top bottles and Eastciders Original, a new release, packaged in beautiful vintage-style cans appearing in HEBs and other fine groceries throughout Texas in late April.
TEKEEN
Hitting the shelves in time for the party season, TEKEEN is a new, premium ready-made cocktail that will surely impress taste buds at any festivity. TEKEEN is a premiere upscale mixed beverage made perfectly for sipping. Made with orange wine, agave nectar and natural flavoring, the taste is similar to that of tequila infused cocktail, with the easiness of a fine wine. The product of three cocktail enthusiast siblings, Tanya, Sergio and Christian Alvarez crafted a bottled cocktail that is unique and at the forefront of the beverage industry.
Drippings Springs Vodka
Handcrafted in the Texas Hill Country, Dripping Springs is made with sweet Mid-western non-GMO corn and is naturally gluten free.
Dripping Springs is micro-distilled over 20 times in small 50-gallon batches using hand-made copper pot stills. To create the signature taste of Dripping Springs Vodka, the vodka is mixed with pure, mineral-rich artesian spring water from the Texas Hill Country then slow filter through Swedish activated carbon. The result is a lush and balanced vodka with a smooth finish—an ideal sipping vodka.
Dripping Springs Orange Vodka is made with hand-zested Texas oranges and is 100 percent natural.
Deep Eddy Vodka
Deep Eddy Vodka is handmade in Austin, Texas in a tiny distillery by Clayton Christopher (creator of Sweet Leaf Tea Beverages) and Chad Auler (creator of Savvy Vodka) – two guys serious about creating a superior beverage.  Using only local, natural ingredients, experiences and years of tinkering, they set out to raise the bar. Raise but one glass of Deep Eddy, and you'll see the boys did just that! Popular flavors include sweet tea vodka and cranberry vodka.
Our focus on real ingredients — real tea, honey, fruit — has been the recipe to our success" – Chad Auler, co-founder of Deep Eddy Vodka.
Tito's Vodka
We can't forget about one of Austin's most beloved vodka, Tito's Vodka. Produced in Austin at Texas' first and oldest legal distillery, Tito's Handmade Vodka is still made in small batches in an old fashioned pot by Tito Beveridge and distilled six times.
Super smooth with a taste as big as Texas.
What's your favorite Austin liquor?