This blog post is sponsored by Mazda. All experiences and opinions are my own.
Photography by The Dani Creative
Marfa – this has been on my bucket list for the past ten years and I finally got to go this month! The 8-hour drive from Austin to Marfa to Terlingua has always been daunting but thanks to Mazda we took the new Mazda CX-30 across West Texas on a road trip.
SEE ALSO: 45 Top Things To Do In Austin, Texas, Updated 2020
Mazda's all-new CX-30 compact crossover is a car for everyone, with openness of the cabin that encourages conversation and a focus on the interior comfort.
Taking the Mazda CX-30 on an 8-hour road trip was the ultimate test for this car and the trip was so smooth to and from Marfa and Terlingua. Mazda was engineered to preserve the peaceful environment by focusing on the noise, vibration, and harshness (NVH). Nearly every aspect of the CX-30, from the tires to the headliner, was engineered to minimize any road noise.
Another cool thing about Mazda was the Mazda Connected Services that works with the MyMazda App (a standard feature on all CX-30 models). The MyMazda App allowed us to remotely lock the doors, start the engine, or check fuel and tire pressure status all from the convenience of our smartphone!
We actually almost forgot to fuel up during our trip and the app notified that the fuel level was already 4% in addition to letting us know when we forgot to lock the doors.
---
When Is the Best Time to Visit Marfa?
We went mid-October and this year the weather was high 80s to low 90s during our trip so it was pretty hot. The first night of our trip the temperature did drop to the low 50s. Generally, the best time to visit Marfa is from March through October. During these months, you can expect warm, pleasant weather and minimal rainfall. The temperature normally hits the high 80s in August and drops down to the high 70s in October.
Marfa does get cooler at night so I wouldn't recommend camping towards the end of Nov – January.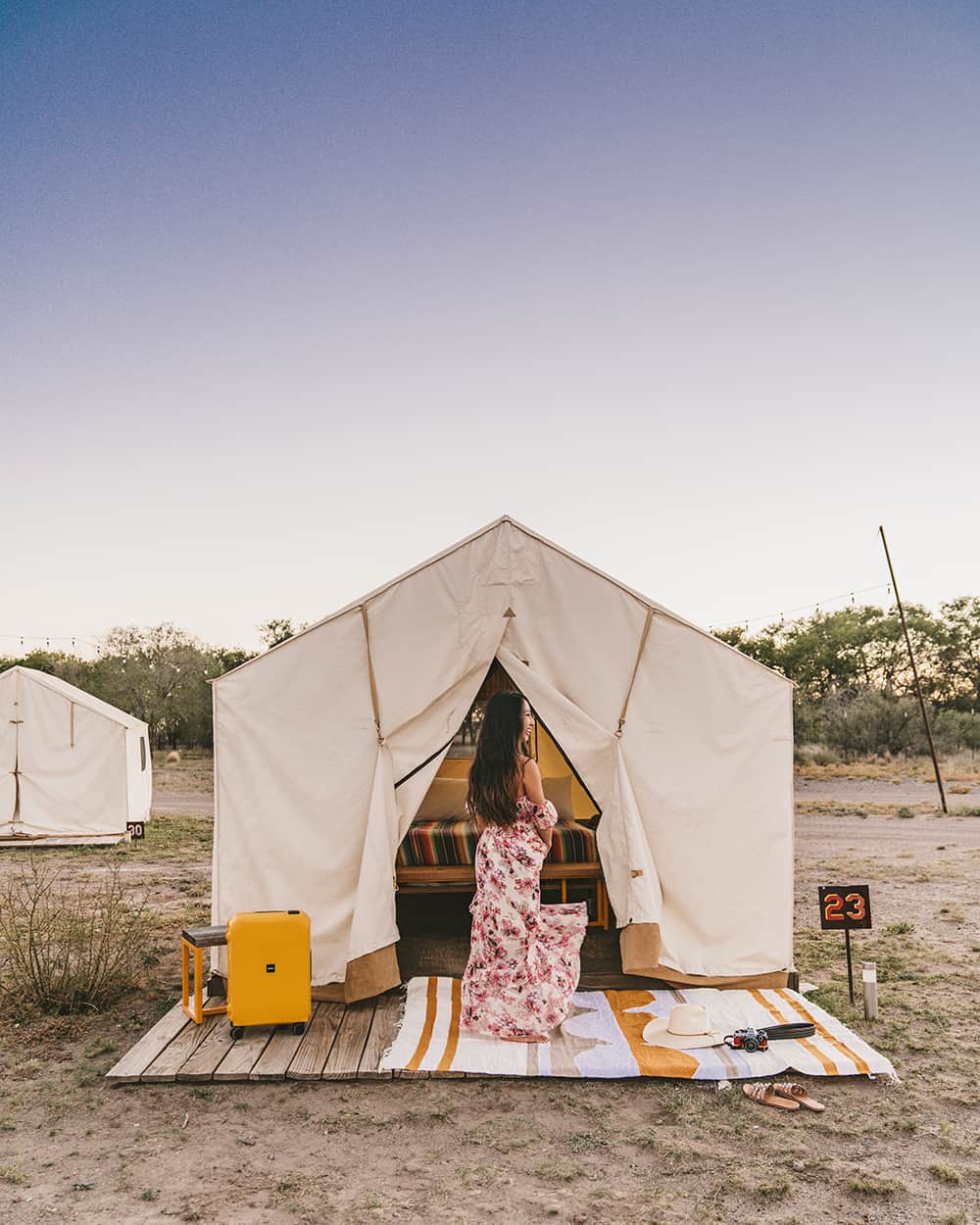 Where To Stay In Marfa
There are several lodging options in Marfa but El Cosmico is definitely the most popular option so I wanted to stay there for my first trip to Marfa.
El Cosmico
El Cosmico is a 21-acre hotel and campground in Marfa that's conveniently located right in the middle of the town. You can pick from renovated vintage trailers, safari and scout tents, yurts, tent campsites, and even teepees. We stayed in a safari tent on our first night and then a trailer on the second night.
If you want more of a camping experience that's not pitching your own tent on the ground, I recommend the safari tent. There isn't a heater or A/C so keep that in mind. The first night in Marfa was in the low 50s so I was pretty cold even with the heated blankets in the safari tent. The trailer is insulated and has its own set of outdoor shower and toilet.
Other hotels in Marfa:
Hotel Paisano – Elizabeth Taylor, Rock Hudson and James Dean called this Spanish colonial-style hotel home in 1955 while filming their famed film Giant
Hotel Saint George
---

Things To Do In Marfa
Marfa is a small desert city in west Texas (193.9 miles from El Paso, 21 miles from Fort Davis, and 27 miles from Alpine) with a population of barely 2,000 residents. This small town is filled with art galleries and local shops.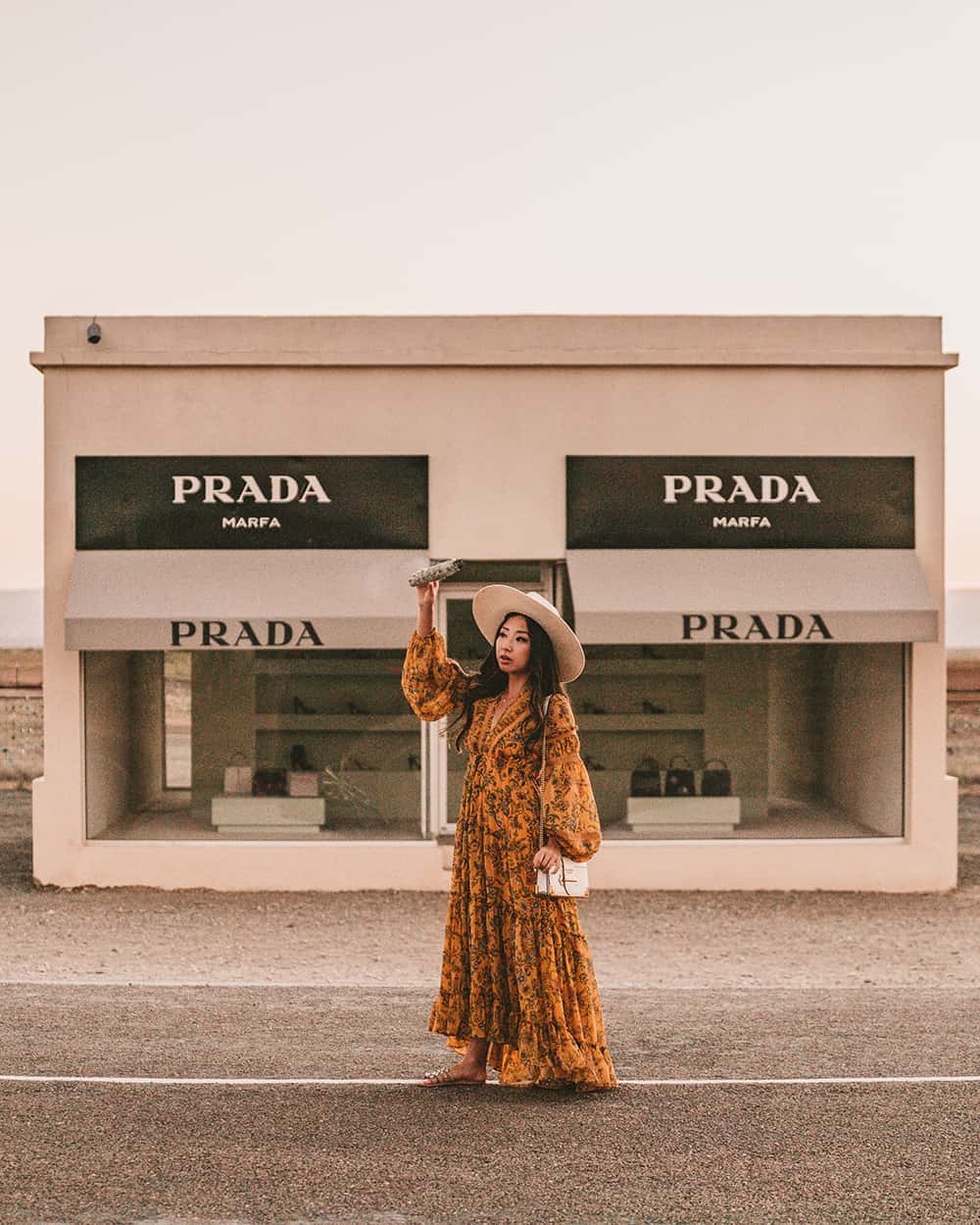 Prada Marfa
Snuggled into a corner of the vast desert is Prada Marfa – this art installation is a required stop on any Marfa journey. This landmark is a replica of some of the world's most famous Prada stores, such as the iconic shops in New York and Milan, by artists Elmgreen and Dragset. While you can't make any purchases at Prada Marfa, simply catching a glimpse of this slice of Marfa history is an entire experience unto itself. Its shelves of untouched shoes and handbags only add to its unique atmosphere, reminding visitors that this historic Prada is its own work of art.
​Tip: Come early because there will be crowds standing in line to get a photo at the Prada store.
14880 US-90, Valentine, TX 79854
Marfa Lights Viewing Area
You can't go to Marfa without going to the Marfa Lights (also known as Marfa ghost lights) and watching the mystery lights. These mysterious http://theshoalspharmacy.com glowing orbs that appear in the desert near U.S. Route 67 on Mitchell Flat east of Marfa have mystified people for generations.
US-90, Marfa, TX 79843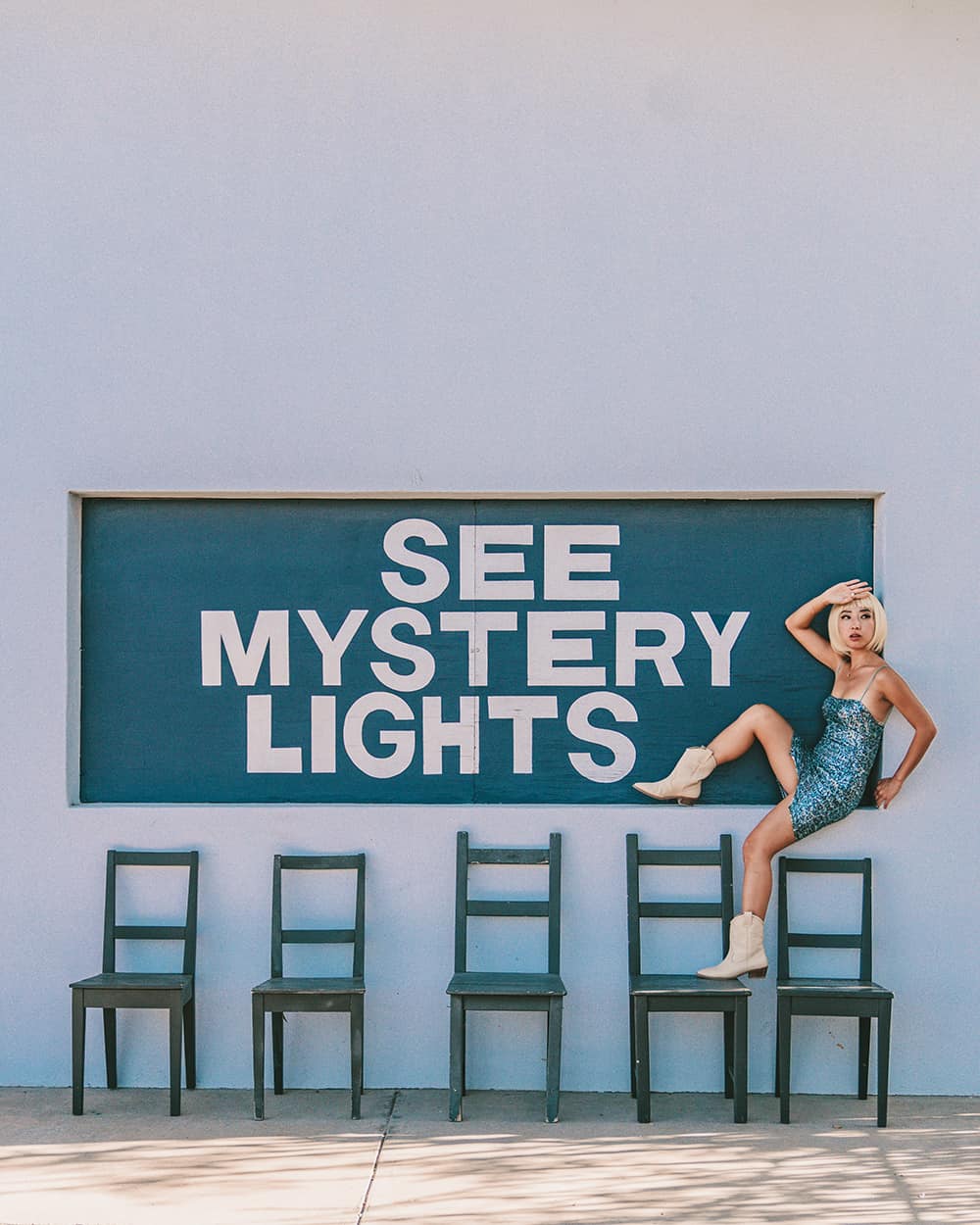 Marfa Mystery Lights
The actual See Mystery Lights sign is actually located at the Thunderbird Hotel, a contemporary boutique hotel.
601 W San Antonio St, Marfa, TX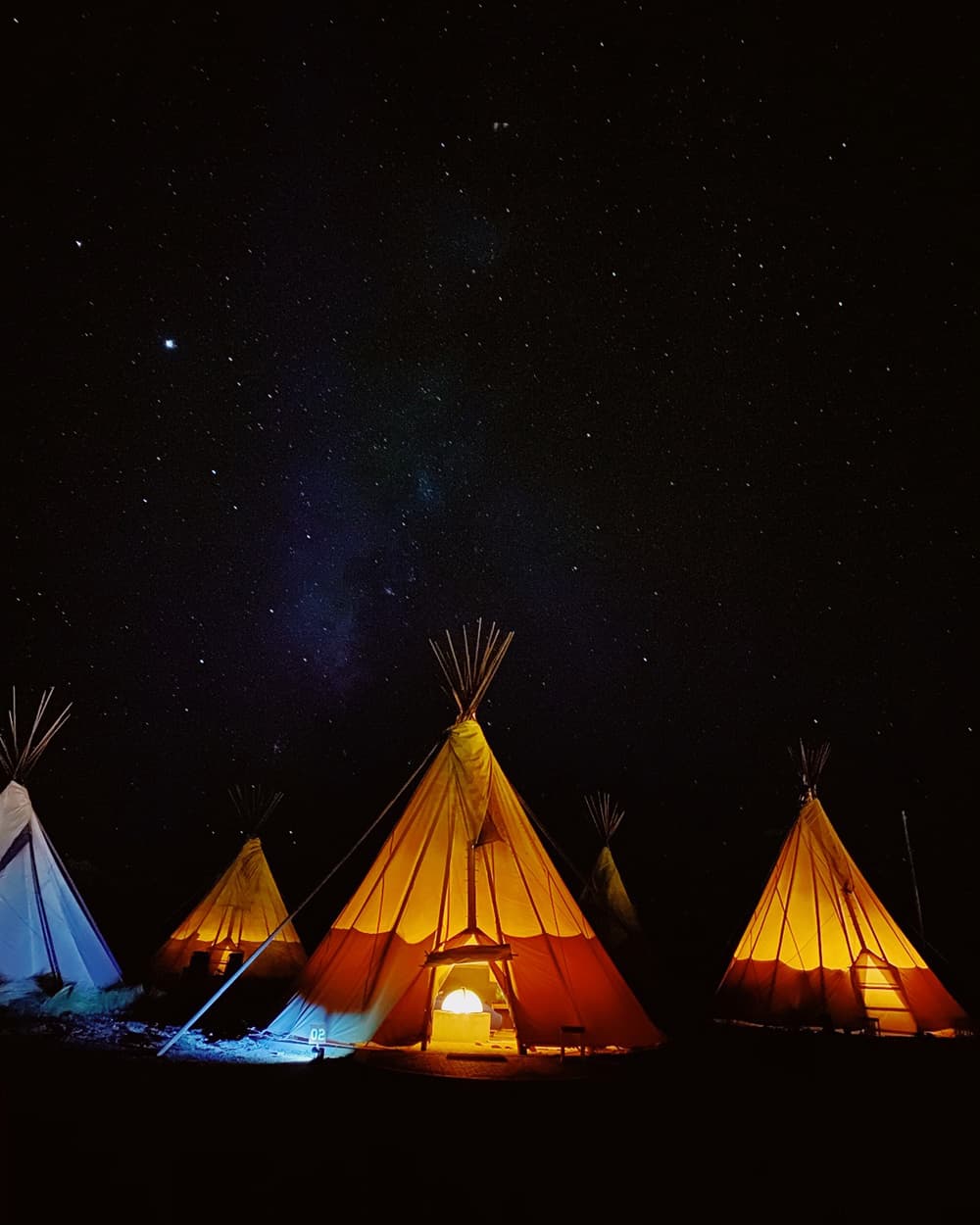 Stargaze the Milky Way
You can see the entire Milky Way in Marfa Texas – this was the view from El Cosmico! ​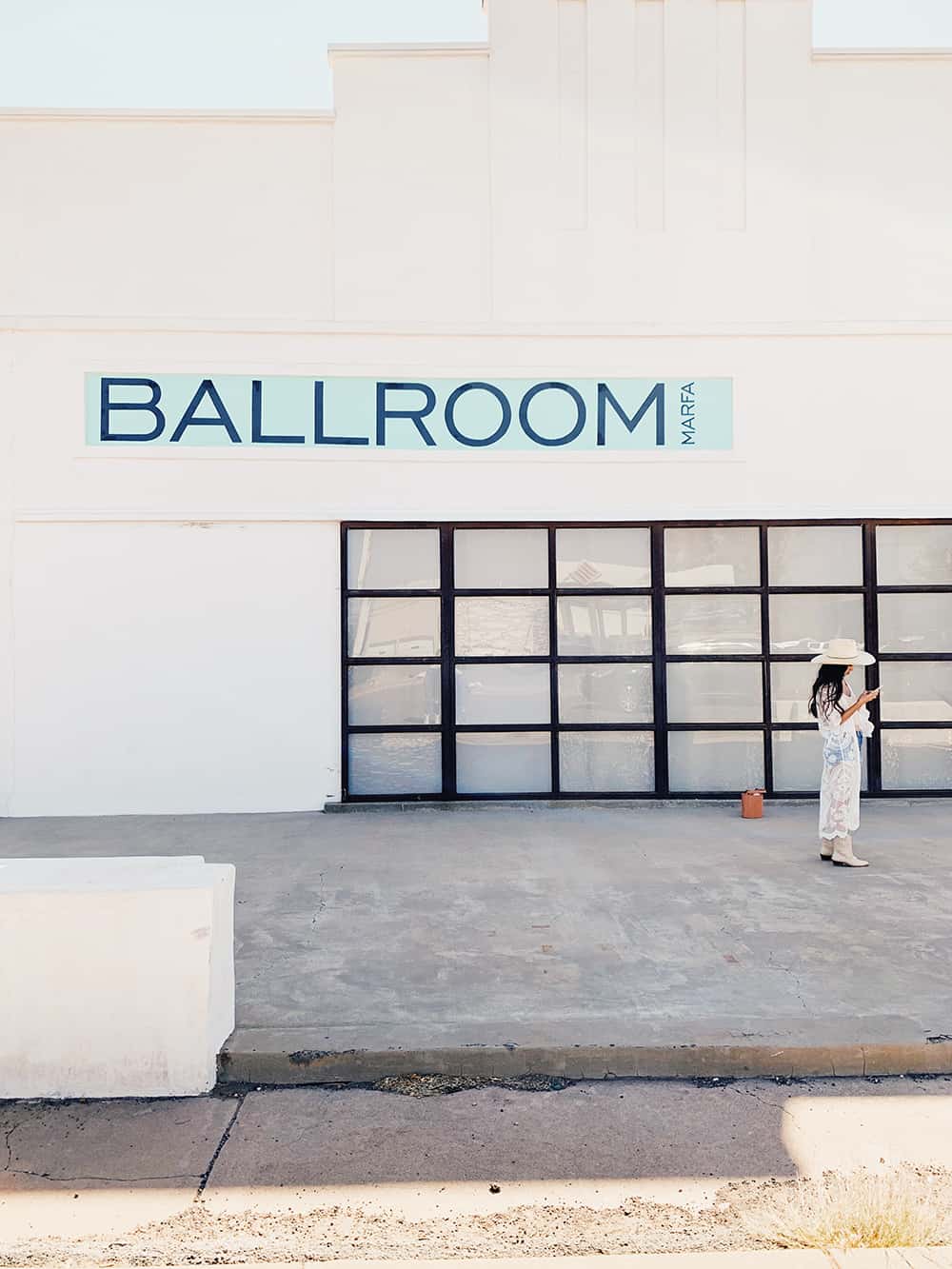 Ballroom Marfa
(Temporarily closed) If you'd like to continue exploring the artistic side of Marfa, make Ballroom Marfa the next stop on your trip. This non-profit cultural space is solely dedicated to representing the most cutting-edge artists in the area. From visual arts to music, there are various aspects of this ballroom that play a significant role in illustrating the Marfa art scene.
108 E San Antonio St, Marfa, TX
Judd Foundation
Judd Foundation is a non-profit organization that facilitates public access to artist Donald Judd's permanently installed living and working spaces in downtown Marfa. The Judd Foundation spaces include studios installed with early works by Judd, libraries, and living quarters that reflect the diversity of his life's work.
104 S Highland Ave, Marfa, TX, juddfoundation.org
The Chinati Foundation
The Chinati Foundation expands upon the artistic scene in Marfa. Founded in 1987, this independent, non-profit contemporary art museum fuses the worlds of art and architecture to truly embody what Marfa stands for. As part of its cultural experience, the Chinati Foundation offers public tours and viewings, education programs, lectures, exhibitions, performances and more.
1 Cavalry Row, Marfa, TX, chinati.org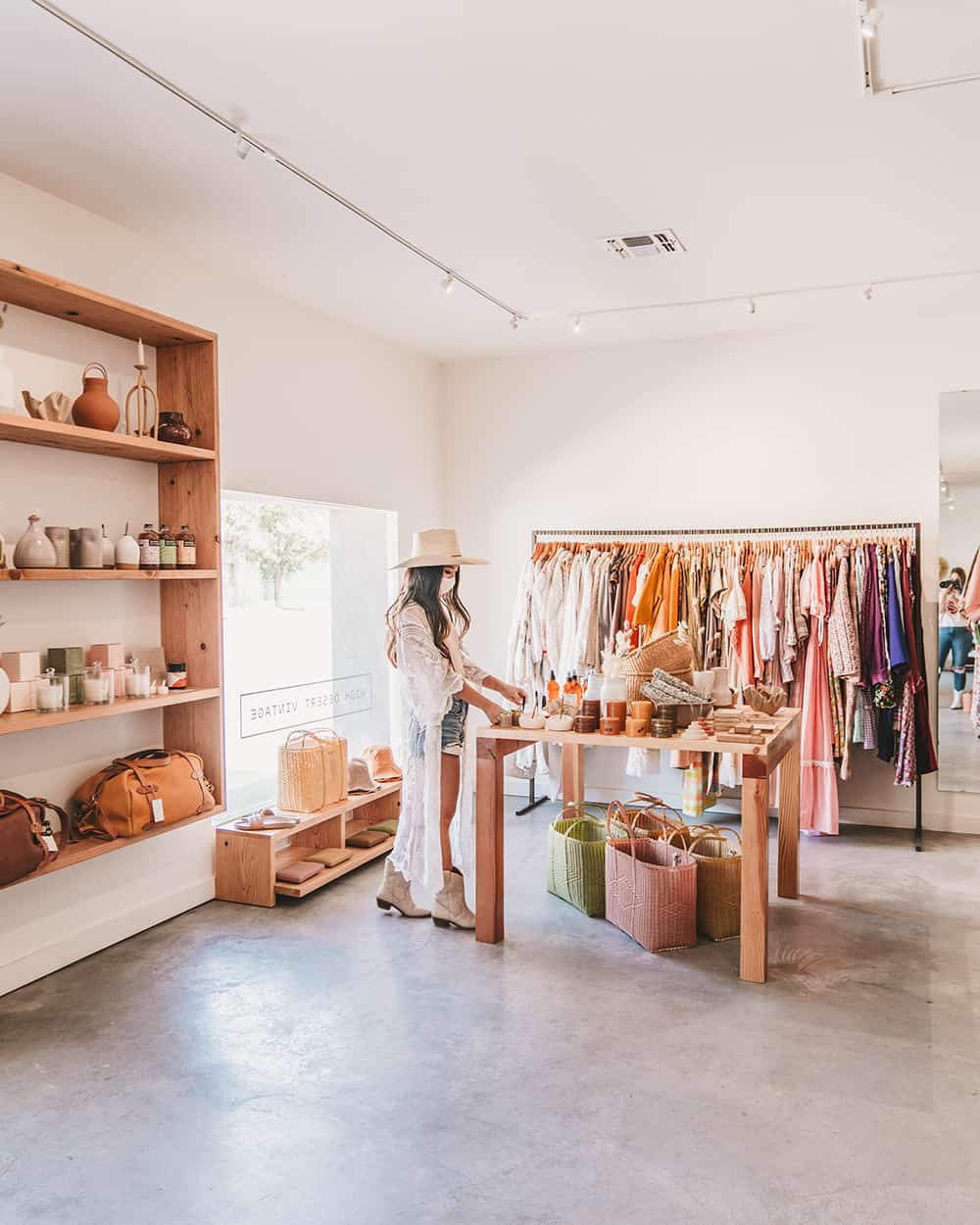 Local shops in Marfa
Raba Marfa
Loved Raba Marfa and this is a must if you're visiting Marfa! I bought a couple of items for my home here.
212 E San Antonio St,
Cobra Rock
Cobra Rock is a small leather goods store that hand makes boots in-store with American leather.
Marfa Brands
Located around the corner from Do Your Thing Coffee is this cute little store that makes homemade soaps and a curated home goods collection. I stocked up on palo santo here!
Marfa Store
Located across the street from Do Your Thing Cofee is the Marfa Store that features items from local artists.
Marfa Book Company
Local bookstore that is temporarily closed.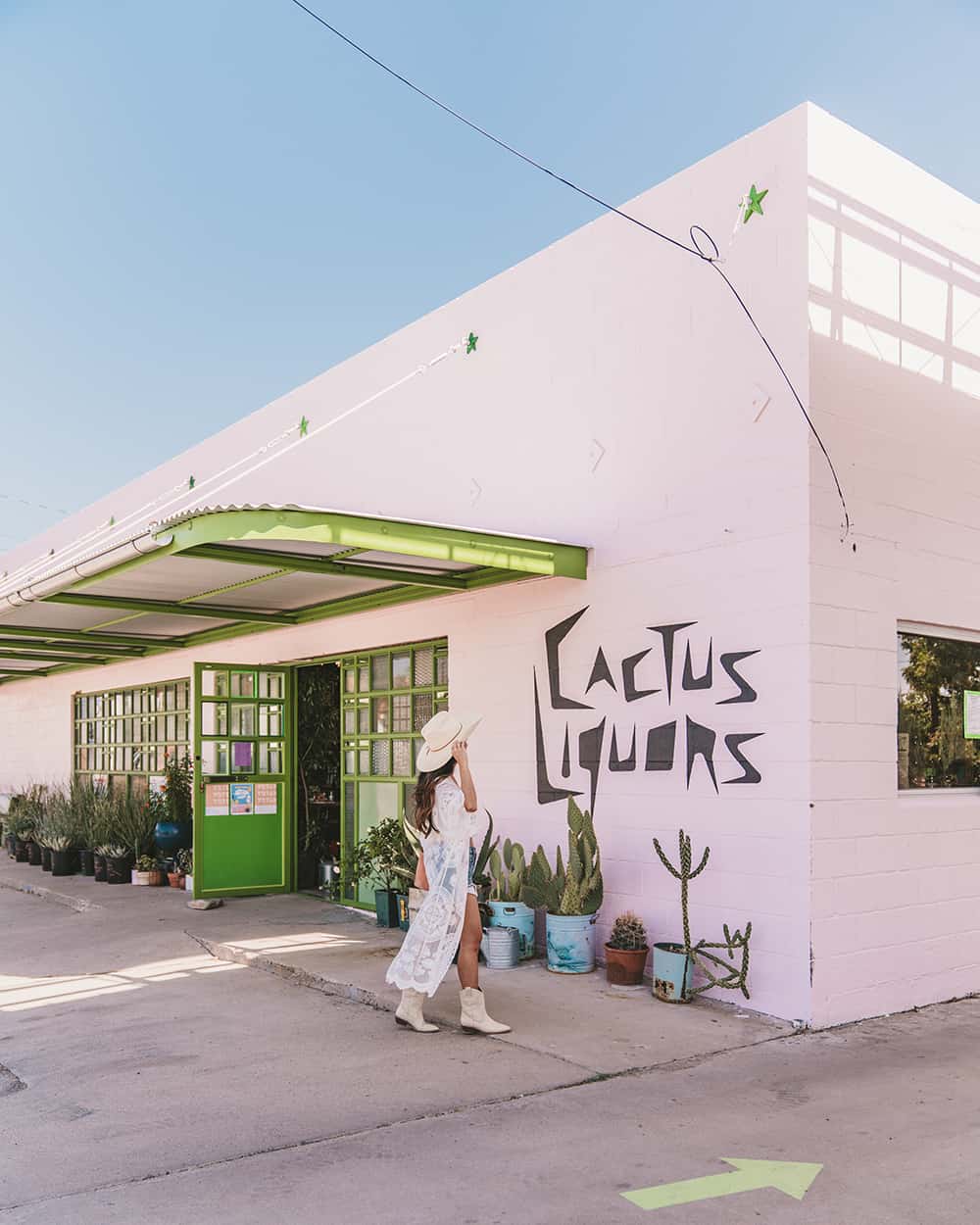 Cactus Liquors
Liquor and plant shop with a carefully curated selection of liquor. I picked up a plant here to take home as a sourvenir!
Road Trip to Big Bend National Park
If you still need more things to do in Marfa, you won't be disappointed by the breathtaking Big Bend. One of Marfa's most scenic landmarks, the Big Bend region is situated right where the Chihuahuan desert and Texas mountains meet. There are endless ways to let yourself unwind and enjoy everything nature has to offer in the Big Bend, whether you decide to go river rafting, hiking, or stargazing.
---
Where To Eat In Marfa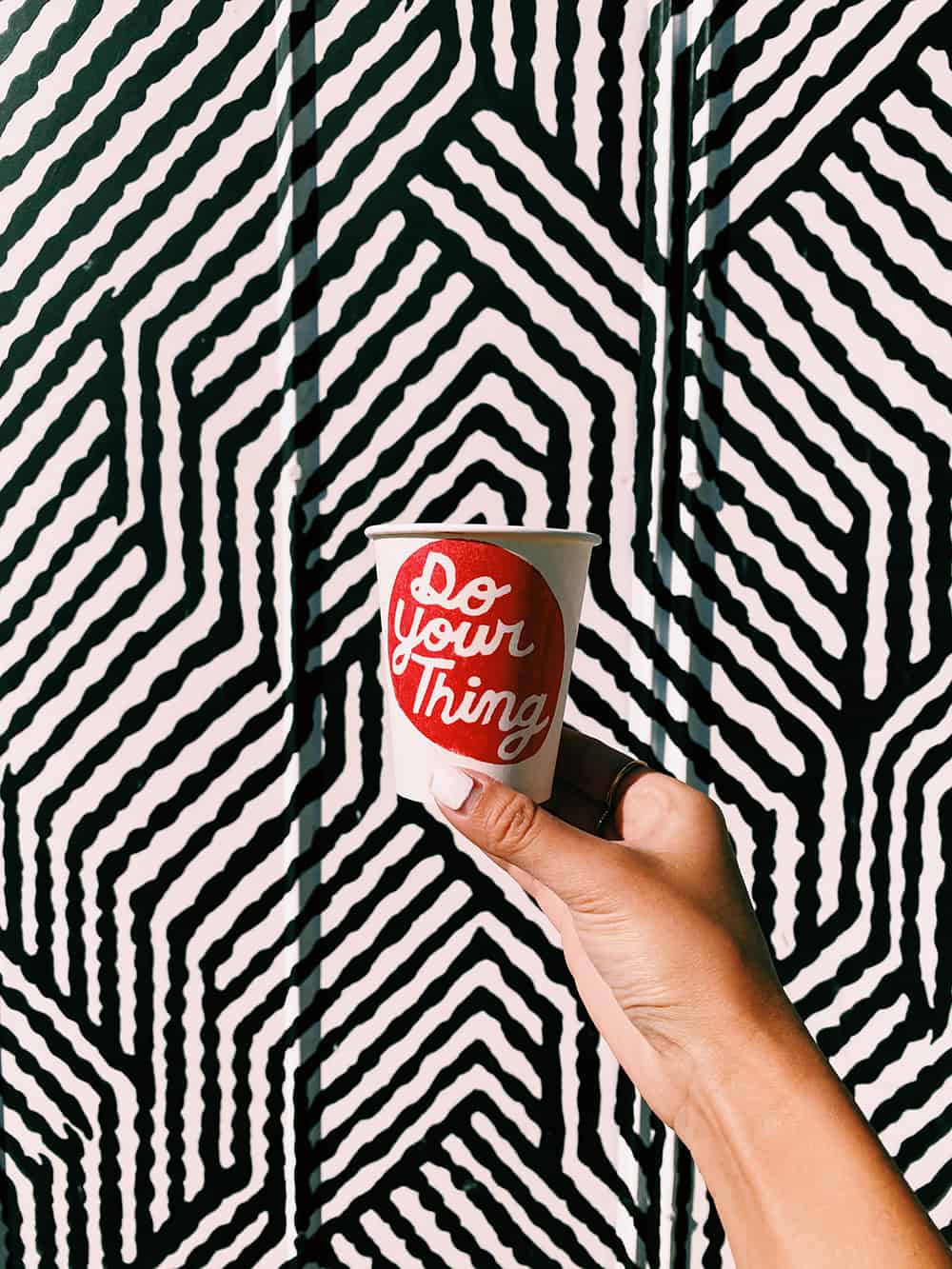 For coffee
Do Your Thing
If you need to satisfy your coffee craving pronto, look no further than Do Your Thing. This trendy coffee shop offers a mouthwatering variety of beverages, sweet & savory toasts, scones, and other items to tide you over before your next adventure.
Frama
We went to Frama on our last day in Marfa for a quick coffee and ice cream (yes for breakfast!). This café is connected to a laundromat for extra convenience, and it offers no shortage of delicious foods and beverages. From oat milk lattes to over 10 flavors of ice cream, there's something at Frama to satisfy every kind of taste.
The Sentinel
The Sentinel is a beautiful coffee shop with a cute curated selection of home goods. Order the lavender latte or Spanish latte!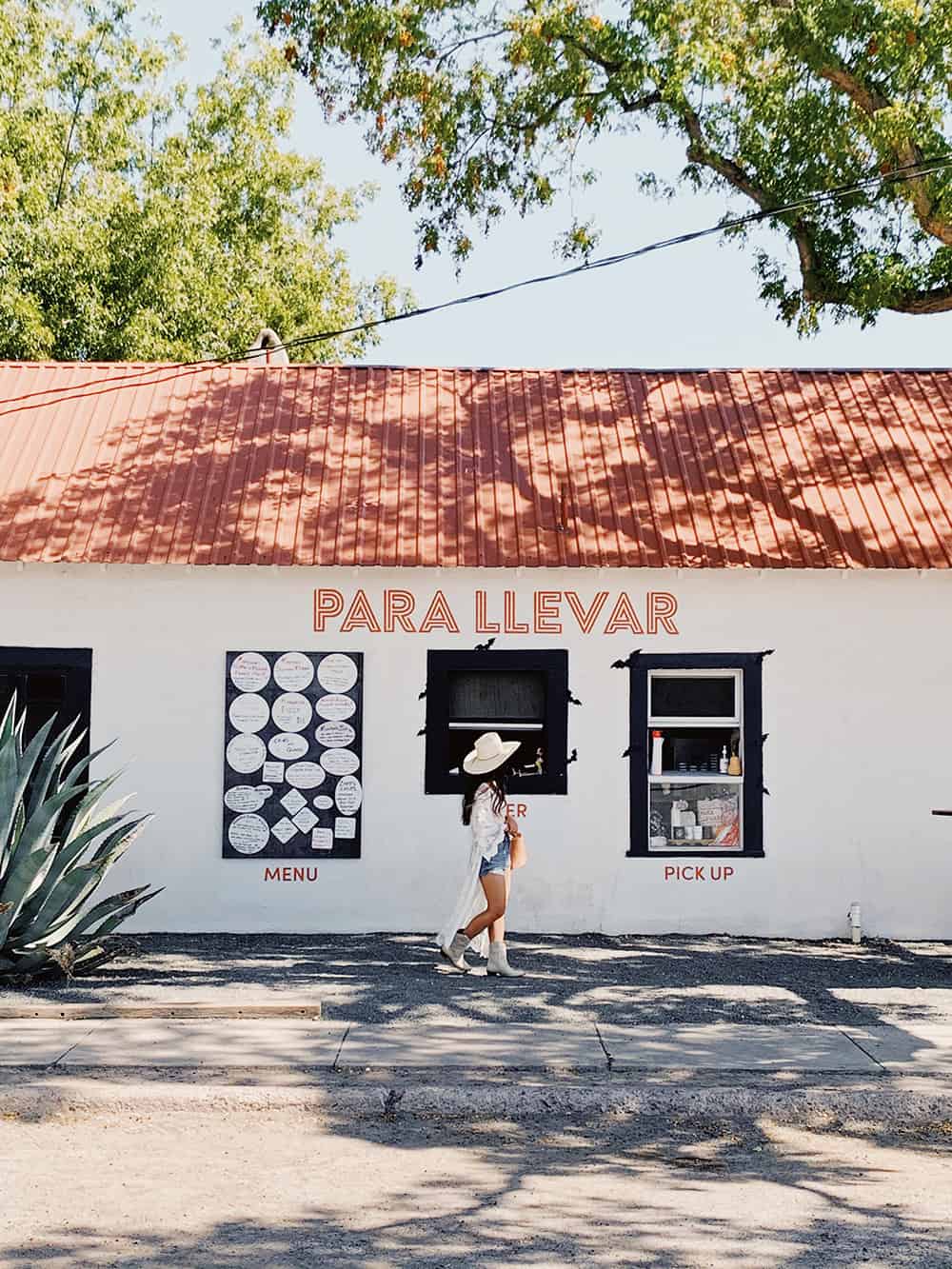 For lunch
Para Llevar
There were a few lunch options in Marfa when we were there. Luckily Para Llevar was open – we had the truffle mushroom pizza and it was delicious!
The Get Go
The Get Go is the local grocery store in Marfa with fresh produce, pantry staples, and freezer items.
Marfa Burrito
Unfortunately, Marfa Burrito was closed the day we tried to go so I'll have to try this next time!
For dinner:
Al Campo
Our first meal in Marfa was at this rustic bistro. Al Campo has a wide array of Tex-Mexican items for the ultimate Marfa experience. From the simple and timeless taste of queso and chips to the explosion of flavor in Barbacoa tacos, you'll be sure to satisfy any craving at Al Campo.
Other restaurants in Marfa:
Stellina
Capri
Food Shark – Mediterranean food truck famous for its "Marfalafel" salads and wraps
Bar Saint George – late-night dinner
Pizza Foundation
The Water Stop
[jumprope code=Gg4F6ezI]